Tue
sday, November 4, 2003
---
IAM Launches Cyberlodge Membership Program
In a unique organizing effort, the IAM is offering the benefits of union membership to traditionally independent computer programmers and developers whose jobs are increasingly at risk from outsourcing, off-shoring and outright elimination.
The project, called 'Cyberlodge,' features a guild-like structure where workers retain their traditional employee-employer relationship while enjoying benefits normally reserved for employees with collective bargaining agreements.
Software developers, computer programmers and technical employees in the U.S. are facing the same market forces that have led workers to organize for decades. Thousands of U.S. jobs have recently been exported to low wage countries as companies seek to benefit from overseas labor that is increasingly inexpensive and highly trained.
An important goal of the Cyberlodge project is to give high tech workers the opportunity to bring their concerns before members of Congress. The number of work visas issued to foreign tech workers by the U.S. State Department is only one example where lobbying by companies is virtually unopposed.
A one-year charter membership of $120 gives Cyberlodge members access to portable health insurance and member-only programs that can save hundreds, even thousands of dollars annually. Coordinated lobbying and online communication about issues affecting tech workers are additional advocacy features of the innovative new program.
For more information about the IAM's Cyberlodge project, visit www.cyberlodge.org.

---
GOP Guts Medicare Legislation
Working behind closed doors, Republican legislators spawned a Medicare prescription drug bill that pushes Medicare towards privatization and raises premiums and co-payments and deductibles for 12.5 million seniors and people with disabilities. At the same time, it threatens employer-provided health care benefits for more than 4.5 million retirees.
The GOP majorities who control both houses of Congress labored diligently to produce a bill that punishes seniors, while shoveling huge profits to the drug industry, noted IP Tom Buffenbarger. "This is unshackled corporate greed run amok. It is shameless, disgraceful and the kind of political chicanery that cannot be permitted to continue."
A new study shows that the pharmaceutical industry is the biggest beneficiary of the proposed legislation. "That's no surprise, since the drug industry funneled millions of dollars into the campaign coffers of President Bush and his Republican cronies," Buffenbarger said.
The drug industry is in line for "windfall profits" of more than $139 billion under the Medicare drug proposal, according to the study done by Boston University's School of Public Health. The study says the proposed legislation has no provisions to control prices and does not even allow Medicare to negotiate prices for drugs.
"These unrestrained prices---given the remarkably low real costs of producing the added volume of pills that Medicare patients need---will bestow enormous windfall profits on prescription drug makers," the report says. Visit www.healthreformprogram.org to read the report.

---
350 Jobs in Wisconsin Say 'Adios'
One of the nation's oldest manufacturers of air conditioners announced it will eliminate 350 jobs next year when it ships production of two-air-conditioning products to China and Mexico.
Tom O'Heron, Directing Business Representative of IAM District 66 in La Crosse, Wisconsin said the announcement by Trane Co. caught its workers by surprise. "It's the trade agreements that are killing us," said O'Heron. "I don't believe anybody would argue that fact." The IAM represents hourly workers at Trane.
Democratic State Representative Jennifer Shilling said she was "deeply disappointed" by Trane's decision, which came the same day a Wal-Mart opened a store in LaCrosse. "We are losing jobs that you can support a family on, and only gaining entry-level jobs that pay just over the minimum wage." A Trane spokesperson said the move was necessary to compete in a global marketplace.
"Trane joins a long list of American companies who are abandoning American workers, and their communities to take advantage of desperately poor workers and pay poverty wages," said GVP Jim Brown. "It's an absolute disgrace."

---
The Rat Wins Again!
A U.S. District Court judge in Ohio ruled that the city of Fairfield, Ohio violated constitutional free speech rights when it tried to ban the use of a 12-foot rat balloon used during an IAM informational picket at Fairfield Ford.
In her ruling, Judge Sandra Beckwith agreed with the IAM and stated, "Suppression of protected speech, even for minimal periods of time, constitutes irreparable harm."
Fairfield Ford's Auto Technicians voted to join the IAM on November 26, 2002 and despite being cited numerous times by the National Labor Relations Board, the company still refuses to negotiate a reasonable contract.
The ruling marks the second time the widely recognized symbol of corporate buffoonery has emerged victorious from courtroom showdowns with the City of Fairfield. Earlier, the IAM won a preliminary injunction after city officials tried to have the rat balloon removed by designating it to be a "structure" and subject to local building ordinances.
---
UTC Fuel Cells Negotiations Begin
In a show of unity and solidarity, representatives from IAM locals and Unions across Connecticut attended opening day negotiations between the IAM and UTC Fuel Cells (FC), a division of United Technologies Corporation (UTC).

"We're not intending to go backwards," declared IAM chief negotiator James Parent. "The union's goal is simple; to negotiate a contract that FC IAM members can accept — by addressing the key goals of Job Security and Retirement Security."

IAM Aerospace Coordinator Frank Santos, pointing to reports that UTC Chairman George David made $327 million in the last 10 years, stated if UTC can pay the CEO so well, the company can well-afford to address our demands, especially on pensions.

After hearing company negotiator Ryan Jurkovic complain about steeply rising health cost and saying the Union "would see proposals on this", IAM Representative Bill Rudis challenged Fuel Cells and UTC management to join the IAM in lobbying for national health care rather than trying to dump more cost onto its' workers.
Negotiations between the IAM and UTC Fuel Cells, whose workers are members of IAM Local 1746 in East Hartford, Connecticut., began on October 22.

---
Past iMail | Your Email | Visit www.goiam.org | Print Version | Sign-Up for iMail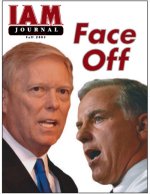 Two candidates came to Cincinnati to vie for the IAM's endorsement for President in 2004. Only one came away with the prize. Read all about it in the online version of The IAM Journal.
---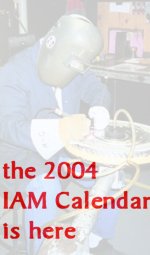 . . . and it's time to order your copy. This years calendar is filled with the winners of the annual IAM photograohy contest. Plus, for every calendar sold, the IAM will donate one dollar to the Guide Dogs of America. Last year, calendar sales earned $25, 000 for the GDA. Click here to download a calendar order form. Print it our on your home computer and mail it back to the IAM.
---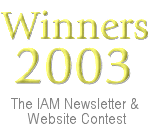 Once each year an independent panel of judges decide which locals and districts publish the best newsletters and best websites. Check out the winners.

---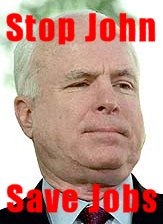 Senator John McCain (R-AZ) is back flying combat missions. This time, however, he seeks to shoot down the proposed lease of Boeing 767 tankers by the US Air Force. And he is using every weapon at his disposal to chalk up another kill. Help stop John McCain and save North American jobs.

---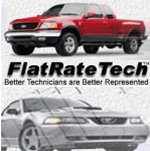 FlatRateTech is an organization "created for and by Ford and Lincoln Mercury service technicians solely to speak as one loud voice rather than 50,000 smaller voices," according to their website http://flatratetech.com. The fast-growing site offers forums for Ford customers, technicians and dealers to exchange information.

---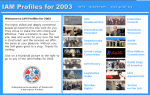 See who works for you, how the IAM is structured, and what services the IAM offers. Go to: IAM profiles for 2003.
---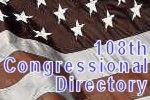 The 108th Congressional Directory . . . get your copy. Send $5 to the MNPL Education Fund, c/o IAMAW, 9000 Machinists Place, Upper Marlboro, MD, 20772.
---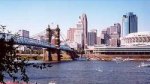 The official site for the 36th Grand Lodge Convention to be held in 2004 in Cincinnati, Ohio is now online. Check it our for convention news, sponsorship offers, and convention gear.