Wednesday, November 26, 2003
---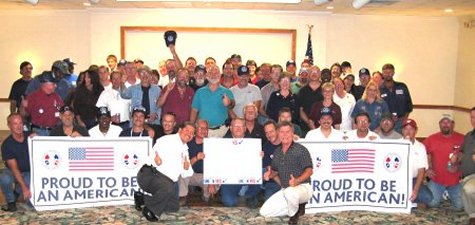 Piper Aircraft Plant Goes IAM
More than 536 assemblers, painters and technicians at the New Piper Aircraft Company in Vero Beach, FL are slated to become IAM members following a NLRB election on Nov. 25 where employees voted 310-193 in favor of union representation.

"The drive began when workers at the plant contacted IAM organizers through the union's website at www.goiam.org." said GLR Al Granado. "From the campaign's kick off on Oct. 10 to this week's election, we stayed focused on what mattered most to the employees at Piper."

Wages and benefits were key issues for the workers, who assemble the company's single and multi-engine aircraft. GLR Granado helped lead an in-house team of 60 workers who were further motivated by the company's unilateral decision to reduce wages by 6 percent and cut back participation in the employees' 401-K plan. The company also boosted employee health care premiums by 18 percent, raising insurance premiums for some workers from $200 to $300 a month.

"Piper employees Bob Fink, Jeff Blake and Jim Long deserve special thanks for getting this campaign started and seeing it through," said Granado. "Thanks also to the In Plant Organizing Team for sticking together and taking on all challenges they faced. Thanks also all the brothers and sisters in District 166, the Southern Territory GLR Staff, along with the Organizing Dept., GLR's and Apprentices who helped out on the Vote Yes and A-Petition Blitz. Special thanks to GLR's Larry Washam, Jack Nugent, Apprentice Organizers Tommy Mayfield, Billy Stivers and Tony Scislowicz for all of their hard work during this campaign."

---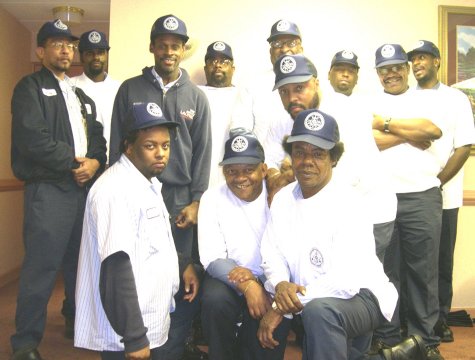 Machinists Union Welcomes IRS Drivers
"More than anything else, these employees wanted a voice at work and to be treated with respect," said GLR Steve Hantzis, after employees at WIT Associates voted 37-4 this week to join the IAM. "They will start their careers as Machinists with a strong sense of what it means to achieve something by sticking together."

The 45 vehicle drivers and helpers at the Baltimore-based company move files and furniture between Internal Revenue Service (IRS) offices in Washington, DC and New Carrollton, MD.

The organizing win represents the latest IAM victory for employees covered by the Service Contract Act, a federal law that provides unique opportunities for workers at companies doing business with U.S. government agencies.

"The Service Contract Act calls for comparable wages to be paid to employees performing similar work for government agencies in a given area," says Ken Walsh, IAM Administrative Assistant and Organizing Director. "The result is often a sharp hike in pay and benefits for newly organized employees being paid less than the area average."

---
GLR Ron Eldridge Named Aerospace Coordinator
IP Tom Buffenbarger named Southern Territory Grand Lodge Representative Ron Eldridge to join Dick Schneider, John Crowdis and Frank Santos as an IAM Aerospace Coordinator, effective Jan. 1, 2004.



Eldridge (left) will succeed retiring Machinist union icon Dick Floyd, who served IAM members in numerous capacities during a union career that began more than 40 years ago at Local Lodge 2215 in San Diego, CA.

"Dick Floyd (right) gave the better part of his life to this union and its

members," said IP Buffenbarger. "We owe him a debt of gratitude and respect that can only be paid by preserving the things he worked so hard to achieve. I am fully confident that Ron Eldridge is the right person with the right skills to continue that legacy."

Eldridge began his IAM service in 1973 as a Shop Steward in Local Lodge 834 while working for Boeing as a maintenance mechanic. A succession of leadership positions followed, including In Plant Representative and Organizer for District 70. In 1988, Eldridge was elected president and directing business representative for District 70 and on Nov. 1, 1999, he was appointed Special Representative. In 2001, Eldridge was named Grand Lodge Representative. Eldridge's role as Aerospace Coordinator will include responsibility for Light Aircraft, Missiles and Defense Electronics.

---
Give the Gift of Good Jobs
Holiday shoppers can support good jobs this year by visiting three new Internet web that specialize in selling union-made clothing and other items. Union members are urged to visit the web sites as part of the AFL-CIO's "Buy Union Week," Nov. 29 – Dec. 7.

One site – www.nosweatshop.com – serves as a "virtual mall" populated by such union companies as No Sweat Apparel; SweatX; Union Jeans and Apparel; Union Threads and Unionwear. Shoppers can also visit the AFL-CIO's The Union Shop at www.aflcio.org/shop, and Justice Clothing www.justiceclothing.com.

"You could shop all day at any mall in the U.S. and have problems filling even one cart with U.S. union-made goods," said AFL-CIO President John Sweeney. "That's an indication of how bad the economy is for U.S. workers, but here is a chance for us to start turning things around."

---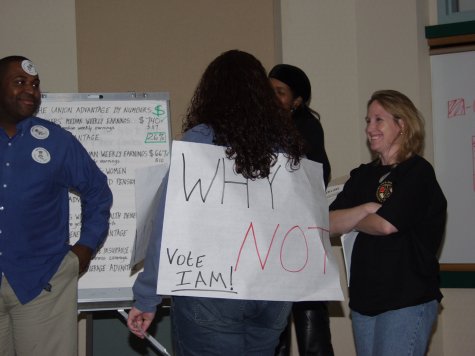 IAM Flight Attendants Ready for Take Off
Thirty-four IAM Flight Attendants from Continental Airlines, Continental Express Jet and Continental Micronesia completed the first Transportation Department Activist program last week at the IAM's Winpisinger Education and Technology Center in Hollywood, Maryland.

The all-volunteer program trains activists in labor history, organizing, political action and modern communication techniques. Graduates will be a vital resource for the Grand Lodge, District Lodge and Local Lodge Executive Boards seeking to better communicate with the membership.

"The idea for this program came from a single Flight Attendant who wanted to help develop a grass-roots communication network among IAM members," said Transportation GVP Robert Roach, Jr. "The IAM provided the facilities, instructors and material, but the Flight Attendants came on their own time, worked hard and made the program a success. These dedicated members will make a significant contribution to this organization by keeping our members informed."

---
Local 639 Food Drive Nets 15,000 lbs
IAM Local Lodge 639 in Wichita, KS boosted holiday spirits with a food drive to support laid-off workers. The drive collected more than 15,000 lbs of food as well as monetary support for the Food Pantry in Wichita.

A dedicated group of Local 639 Community Service members including Tony Spicer, Deb Tracy and Tim Denning led the successful drive.

---
Holiday Closure
IAM Headquarters will be closed Thursday November 27 and Friday November 28 in observance of the Thanksgiving holiday.


---
Past iMail | Your Email | Visit www.goiam.org | Print Version | Sign-Up for iMail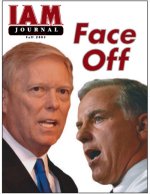 Two candidates came to Cincinnati to vie for the IAM's endorsement for President in 2004. Only one came away with the prize. Read all about it in the online version of The IAM Journal.
---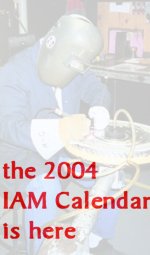 . . . and it's time to order your copy. This years calendar is filled with the winners of the annual IAM photograohy contest. Plus, for every calendar sold, the IAM will donate one dollar to the Guide Dogs of America. Last year, calendar sales earned $25, 000 for the GDA. Click here to download a calendar order form. Print it our on your home computer and mail it back to the IAM.
---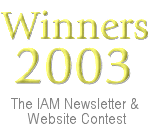 Once each year an independent panel of judges decide which locals and districts publish the best newsletters and best websites. Check out the winners.

---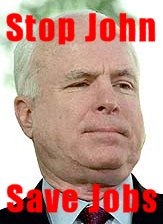 Senator John McCain (R-AZ) is back flying combat missions. This time, however, he seeks to shoot down the proposed lease of Boeing 767 tankers by the US Air Force. And he is using every weapon at his disposal to chalk up another kill. Help stop John McCain and save North American jobs.

---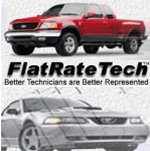 FlatRateTech is an organization "created for and by Ford and Lincoln Mercury service technicians solely to speak as one loud voice rather than 50,000 smaller voices," according to their website http://flatratetech.com. The fast-growing site offers forums for Ford customers, technicians and dealers to exchange information.

---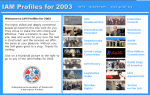 See who works for you, how the IAM is structured, and what services the IAM offers. Go to: IAM profiles for 2003.
---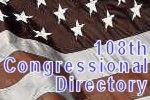 The 108th Congressional Directory . . . get your copy. Send $5 to the MNPL Education Fund, c/o IAMAW, 9000 Machinists Place, Upper Marlboro, MD, 20772.
---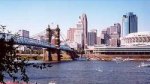 The official site for the 36th Grand Lodge Convention to be held in 2004 in Cincinnati, Ohio is now online. Check it our for convention news, sponsorship offers, and convention gear.