Steve Watson – September 2010
Steve hired out with Railway Express in Kansas City joining TCU in 1967. He became a Protective Committee Member of lodge 121 in 1977. Elected Local Chairman in 1984 and staff assistant on System Board 92 in 1985. Elected as Vice General Chairman in 1993 and then General Chairman in 1995. He was elected to the TCU Grand Lodge Board of Trustees in 2000.
"Steve dedicated 43 years to TCU," said TCU President Bob Scardelletti. "His experience and service will be irreplaceable. Everyone at TCU wishes Steve the best in his retirement."
Linda Lockey – August 2010
Linda hired out with the Seaboard Coastline Railroad on September 22, 1980 in the Disbursements Accounting Office.
In May 1982 she was hired System Board # 3 as a Secretary and continued in that position until June 1989 when she was appointed to the position of Administrative Assistant.
In June 2006 she was elected at the System Board #3 meeting as Assistant General Chairman/General Secretary-Treasurer taking office on September 1, 2006. On January 1, 2007 she was appointed to the position of Assistant International Representative.
TCU President Bob Scardelletti said, "I want to thank Linda for her friendship loyalty and support through the years."
Darwin Kubasiewicz – August 2011
Darwin began his railroad career as an Extra Board Clerk on C&O Railway in 1973 at the age of 22.
In 1978 he was elected Vice President of Local Lodge 160 in Detroit.
A year later he was elected Local Chairman and served in that capacity for 10 years.
In 1985 he was elected Vice General Chairman and in 1989 he was appointed as Special Assistant to the General Chairman of System Board 146.
On July 1, 1994 he was assigned to work in the Industry Relations Department as an Analyst.
In 2006 he was promoted to the position of Director of our Industry Relations Department.
TCU President Bob Scardelletti stated, "Darwin has done an outstanding job for our union, assisting IVP's, IR's and AIR's through every grievance imaginable."
James Raymond – October 2008
James Raymond retired after 43 years of service on October 30, 2008. A dinner was held in Brother Raymond's honor where he was presented with a plaque from International President Bob Scardelletti. Raymond served TCU as Local Protective Commitee Member, Local Chairman, Board of Trustees (Mid Continent System Board and Allied Services Division), Assistant to the President and GST of Allied Services Division, and Assistant International Representative.  "Jim Raymond has been a dedicated voice for our members and upheld the principles of unionism throughout his career" said International Representative Sam Siriano.  "We wish him much luck in his retirement".
Kenneth W. Ross – December 2008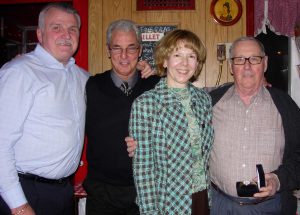 Kenneth W. Ross of Brooklyn, New York has retired from Amtrak after a rail career that began more than 50 years ago.  Ross hired on with the Seaboard Coast Line in August 1950 and advanced to the supervisor position, moving to Amtrak in 1974.  Ross held many local offices including that of General Chairman and was the Recording Secretary of Lodge 5093 at the time of his retirement.  "Ken is the consummate gentleman and a large voice for unionism," said International Representative Joe Derillo at the retirement dinner for Ross (at right in photo) in New York City.   "Good luck on your retirement and live a long and healthy life."
George E. DeMers – September 2008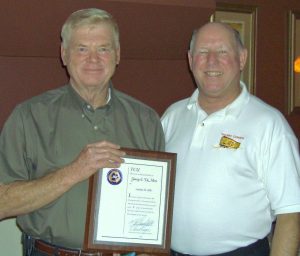 Former Lodge 6154 Local Chairman George DeMers of Meraux, Louisiana retired in September after 38 years as a carman.  "I am proud to have served TCU and also to never have reported an injury," he says.  DeMers held many local offices throughout his career, becoming Local Chairman in 1987.  In that post, DeMers represented members on the Norfolk Southern Railroad in New Orleans, Louisiana, Mobile, Alabama and Hattiesburg, Mississippi.  He also represented carmen on the New Orleans Public Belt.  His leadership role as Local Chairman ended with the merger of Lodge 6154 with Lodge 6060 in April 2000.  At Lodge 6060's September 16 meeting, Unit 200 International Representative Jack Wright presented DeMers (at left in photo) a plaque commending his contributions to the union.  "He served his carmen with dignity and trust and they referred to him as their local chairman until his last day on the railroad," said Wright.
George Rueger – October 30, 2008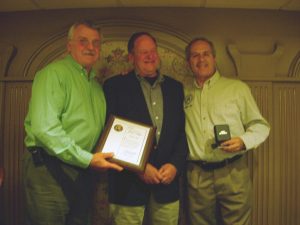 George Rueger of Philadelphia, Pennsylvania has retired after 15 years in charge of the Philadelphia Truck.  Rueger is a member of Amtrak MofE Lodge 5087 and has been an ARASA supervisor for 10 years. "George's valuable experience will be missed–his knowledge of truck and car repairs made him a most valuable employee and member to ARASA," International representative Joe Derillo said, wishing Rueger luck and a long retirement. The new retiree says his immediate plan is to make "every day a Saturday."
Seated in front is Rudy Davis; standing (from left) are new retiree Steve Jobe, IR Jack Wright, retired LC Bob Garrett, AIR Roger Cain and LC Mark Roberts.
Robert B. Garrett Jr., Steven N. Jobe Sr. and Elbert "Rudy" Davis
Lodge 6465 Local Chairman Bob Garrett of Elizabeth City, North Carolina retired July 30, 2008 after working 40 years as a Carman on Norfolk Southern in the 38th Street Car Shop. In addition to serving 19 years as Local Chairman, Garrett was also Vice General Chairman of Board 340 and Unit 200. As part of its September meeting in Norfolk, Virginia, the lodge hosted a retirement dinner honoring its new retirees and especially LC Garrett's commitment to the union. Among guest speakers, International Representative Jack Wright said that "Brother Garrett's leadership and his experience will be missed." Extending "best wishes for a long, happy and healthy retirement" were Assistant International Representative Roger Cain and Local Chairman Mark Roberts.  Also acknowledged that evening were two other newly-retired members of Lodge 6465—Steve N. Jobe Sr. of Chesapeake, Virginia worked 38 years as a Carman with Norfolk Southern in the 38th Street Car Shop and Elbert Davis (known as Rudy) of Portsmouth, Virginia worked 30 years also as a Carman with Norfolk Southern in the 38th Street Car Shop.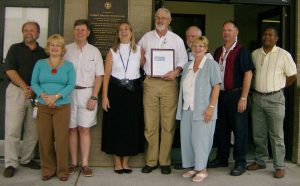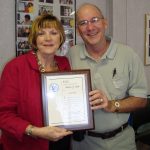 Don Mouzon & Barbara Smith—June 2008
Retiring from their rail careers at Amtrak recently were Jacksonville, Florida Local 2502 members Barbara Smith and Donald Mouzon.  Smith, of Jacksonville Beach, has been a TCU member since June 1973 while Mouzon, of Florence, South Carolina, has been a member since December 1969. Seen here in the photo at right, Smith displays the plaque presented to her by Unit 250 Assistant International Representative Nathan White.  In the photo above, seen at Don Mouzon's retirement are, from left, Larry Gibson (SAV), Debbie Large (JAX), Marian Fordham (DMS), new retiree Don Mouzon, Linwood Miles (FLO), Faye Carter (JAX), Marty Sullivan (FLO) and Paul Moses (FLO).
Charles C. Eaton—June 2008
At Lodge 5085 in New England, former General Chairman Charlie Eaton has retired. He hired on May 10, 1977 with the Boston & Maine Railroad as a machinist and was promoted to ARASA Foreman 2 on November 3, 1979.
Called by ARASA International
Rep Joe Derillo "a great asset to his members on Amtrak and MBCR railroads," Eaton was elected General Chairman of Lodge 5085 in 1991 and was elected to the ARASA Board in 2004.
"He has always been reliable and available to his members, working to assure that both companies adhere to the agreements," said Derillo.  At a retirement celebration he was presented a number of mementos including wheels handmade by PATH Machinists.
| | |
| --- | --- |
|   | |
| Surrounded by well-wishers, in the foreground flanking the flag are Polly and Charlie Eaton. Around them from left are Gary Campbell, Bill Mills, John Blomstedt, Joe Derillo, and IVP Bob Davis who presented the flag to the new retiree. | |
Joseph Tana—May 31, 2008
The end of May brought the retirement of Local 5059 General Chairman Joe Tana.
He is the third generation to work on the railroad in his family: grandfather Frank Tana Sr. helped build Washington, DC's Union Station when he first arrived from Italy, then from 1906 worked at the Washington Terminal as a signal maintainer through a 45 year career.  Tana's father Frank Jr. retired as an Amtrak foreman and ARASA member after 55 years and his uncle Vince had a similar career.  So it was natural that when Joe Tana returned from service in the U.S. Navy in 1975, he started his own rail career on the Washington (DC) Terminal as a carman.
In 1979 he was made a foreman.  In 1984 Amtrak took over the Washington Terminal.  The following year Tana was elected General Chairman of Amtrak Maintenance of Equipment Lodge 5058 of TCU's Supervisors Division and served until 1993 when he took a position in Jacksonville, Florida.  There he served as Local Chairman of Lodge 5058.  When the Jacksonville department in which he work was closed by Amtrak in 2003, Tana left his family behind to finish his railroad career back in Washington, DC—where he once again was elected General Chairman.
Looking back on the years, "I have had the pleasure of working with a lot of fine men and women, both at Amtrak and in the Union," Tana says.  "Without the hard work of all the general chairmen and International Representative Joe Derillo, none of the foremen we represent would be enjoying the sweet victory we had recently over Amtrak after the long, hard-fought eight year battle for a contract."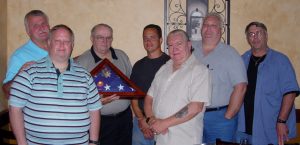 Celebrating with the new retiree are, from left, IR Joe Derillo, Anthony Guaggham, retiree Bob Williams, his son Joe Williams, George Weeks, Marty Klein and Ray Dimesca.
Robert G. Williams—June 2008
Local 5100 General Chairman Bob Williams has retired after working some 38 years on the railroad, including Conrail and New Jersey Transit.
He started his career in 1970 as a machinists apprentice.  With an ARASA/TCU initiation date of August 6, 1980, he "was instrumental with the merging of the contracts from Conrail to New Jersey Transit for both the MofE and MofW," says International Rep Joe Derillo.
"Bob has been a union stalwart throughout his career."  At a retirement recognition ceremony held June 11, the new retiree received a flag and union watch and many congratulations and best wishes for health and happiness in the coming years.
William H. Watts—April 1, 2008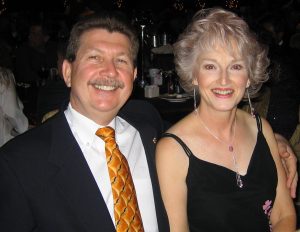 In Portsmouth, Virginia, Lodge 500 Local Chairman Bill Watts has retired after serving in that post for more than 28 years.  "My favorite duty as local chairman was representing my members in an investigation, when they were in trouble," he says.  "There is no greater reward than to have the opportunity of serving my brothers and sisters as a union representative."
Watts is a Vietnam veteran who, after being discharged by the Army in 1969, joined the clerical ranks of the Norfolk and Western Railway.   He was there ten years later when the historic N&W strike took place.  Recalling what led up to that strike, Watts says that the carrier had arbitrarily put in to play several personnel practices that disregarded the seniority system and defied the union contract.  "This was unacceptable to us, and to our International President Fred Kroll, he says.  "In 1979 he called a strike against the N&W which lasted 82 days."  It was at this time, Watts remembers, "I came to realize just how important the union was to its members.  It became abundantly clear to me how critical solidarity was to the success of a strike."  Watts got involved, "organizing picket lines, spending 16 hours a day carrying food and drink to the people who were on picket duty, and manning the picket lines."
After the strike ended successfully, Watts ran for Local Chairman and served on N&W System Board 218.  With structural changes in the union, he served as Assistant Division Chairman on the Conrail System Board and under what was then Southern System Board 96.  Reflecting on the work he has done, he expresses pride in having "collected quite a few time claims in my career" totalling many hundreds of thousands of dollars.
"Bill Watts has been a dedicated and true servant to our members and the principles of unionism his entire career," says Unit 96 International Representative Stan Boyd.
Seen in the photo, Watts and his high school sweetheart, Carolyn, have been married for 42 years.  They have two adult children, William, a SWAT Team police officer, and Jennifer, a Naval Hospital psychologist.
As for retirement, Watts plans to spend time with his two grandsons, ages 5 and 6, who live next door.  In addition, he is "very active" in his church community and serves as president of a camp for underprivileged children.  Watts also is "very active in politics," serving as chairman of the Portsmouth Electoral Board and in the Portsmouth Taxpayers Alliance.
Theodore B. Nelson—January 31, 2008
In Andover, Minnesota, Ted Nelson has retired after serving 12 years as Local Chairman (and more than 20 in other local union offices) of Hiawatha Lodge 6615.  He also served on Joint Protective Board 50's Executive Board for those years.  Brother Nelson started out as a TCU carman in July 1979.  Now he plans to relax at his family cabin in Minnesota with his family. "I'm sure his experience will be greatly missed," says Unit 50 Assistant International Representative Don Hughs.  "Everyone wishes Ted and his wife Madge a healthy and long deserved retirement."
Dana L. Williams—February 29, 2008
Retiring officially on February 29, 2008 is Dana L. Williams of Lodge 574.  He was presented with a retirement plaque by the lodge at the union meeting on February 7.  Working a total of 36 years, Williams has service with four railroads—Terminal Rail Association, Louisville & Nashville, Chessie System (CSX) and the Alton and Southern Railway.  "We wish Brother Williams a long, happy and healthy retirement ahead," says Lodge Local Chairman Steve Gherardini.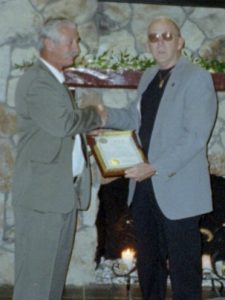 Richard Conner & Nelson Lecour—October 2007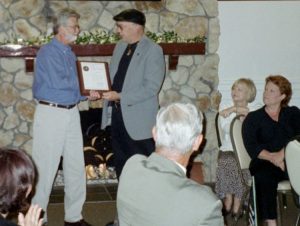 Two members of Lodge 2502 in Florida have recently retired.  Nelson Lecour retired as Lead Baggageman at Amtrak after a 38-year career.  Richard Conner, a member of the lodge Board of Trustees, retired after 35 years as a ticket agent in Deland.  Both are seen at the November 7 party held in Orlando to celebrate their retirements.  In the photo at left, Lecour (left) receives a plaque of appreciation from Local Chairman Nathan White; in second photo, Conner accepts a similar plaque from LC White while others applaud.
J.V. Waller—August 31, 2007
International Representative J. V. Waller retired August 31, 2007. Known informally as "J.V.," in 1968 he started his railroad career as a Carman for the Southern Railway Company at Coster Shop and John Sevier Train Yard in Knoxville, Tennessee.  He joined Marble City Lodge 47 (now 6047) in March of that year. Waller was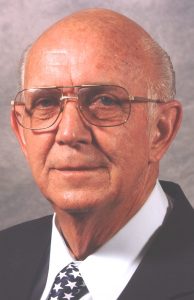 elected secretary of the Local Protective Committee in 1972, Vice Local Chairman in 1978, and, in 1984, he was elected Local Chairman.
He was elected Vice General Chairman of Finley Lines Joint Protective Board 200 (which later became Norfolk and Southern Joint Protective Board) in April 1985.  Four and a half years later he was elected General Chairman of JPB 200 in October of 1989.
Waller was elected a member of the Carmen Division's General Executive Board at the 1991 Convention.  In July 1992 he was appointed as the Chairman of the Carmen's Executive Board in July 1992, a post which made him a member of TCU's Board of Trustees and a member of the Finance Committee.  He was re-elected as Chairman of JPB 200 in October 1993; elected as Chairman of the Carmen's General Executive Board at the 1995 Convention; re-elected as General Chairman in 1997; elected as a member of the Carmen's General Executive Board at the 1999 Convention; re-elected General Chairman in 2001; elected Chairman of the Carmen's General Executive Board at the 2004 Convention; and re-elected General Chairman at the 2005 Convention. At this Convention the Delegates voted to change the structure of Joint Board 200, relinquishing the Charter as a Board and going to a "stand alone" lodge structure which eliminated the position of General Chairman. Brother Waller was appointed International Representative of Unit 200, the position he held at the time of his retirement in addition to serving as a member of the Board of Trustees and of the Finance Committee of TCU.
A retirement celebration was held August 18 to honor him and his wife, Linda.
Steve Tomlinson—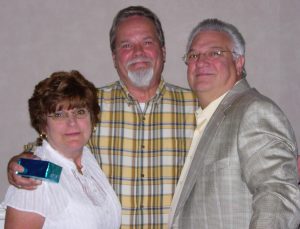 August 31, 2007
Amtrak M/W Lodge 5092 General Chairman Steve Tomlinson has retired from the railroad and union career he started back in 1974 when he left the U.S. Army.  He first worked with Conrail, then moved to Amtrak in 1977 as a track supervisor.  Today he also is an ARASA safety liaison at Amtrak and an instructor of supervisor classes there.  As a union leader he was elected to serve as Local Chairman in 1981, then elected General Chairman in 2002.  Tomlinson will resign his post effective August 31, 2007, also giving up his duties as a member of ARASA's Advisory Board.  On June 21 at a meeting in Colorado Springs, Colorado, members of that Advisory Board were joined by International President Bob Scardelletti and other top officers at a party held in Tomlinson's honor.  "Steve is an effective leader," said International Representative Joe Derillo.  "He has also been a valuable friend to me and always the go-to person to get the job done.  He has been a tenacious fighter for the rights of our members and his zeal and passion for the Union will be sorely missed."  Tomlinson and his wife Rose, seen in the photo receiving congratulations from President Scardelletti (right), reside in Forksville, Pennsylvania.
Jack Davis—June 30, 2007
Lodge 5101 recognized the achievements and contributions of retiring North Little Rock, Arkansas, supervisor Jack Davis with a special dinner on June 28 and shop facility farewell party on June 29. Davis started in 1970 with the Missouri Pacific Railroad which later merged with the Union Pacific Railroad. He became a supervisor in 1976, starting as a member of Missouri Pacific ARASA Lodge 5060 which later united with Lodge 5019 to form the combined Union Pacific Lodge 5101. His career included years of union leadership, many spent serving as Local Chairman. The special retirement salute included cake, gifts and union mementos, including a plaque presented by the officers of Lodge 5101 in appreciation of the years of service he dedicated to the ARASA lodges and his craft.  "Jack's knowledge and experience have been a great asset to our organization for many years and we wish him a long, happy, and healthy retirement," said General Chairman Ricky Brown.  "Jack has been dedicated to his craft and fellow union members for years," said Steve Sparr, North Little Rock UP System Shop director. "He will be missed."  Davis and his wife, Ruth, who is herself a member of Lodge 284, reside in North Little Rock.
David D. Williams—June 1, 2007
David D. Williams, District Chairman of Bear Paw District 6670 in Havre, Montana, retired with 30 years of service as a carman with the BN/BNSF.  Of those 30 years, he was DC 26 years and 9 months, and of that period of time, he was a member of Joint Protective Board 50's Executive Board for 20 years.  A party was held for him several weeks before his final day on the job and numerous mementos were presented while family members including his wife, Oma, looked on.  "I enjoyed my years as a union representative," he says.  "I have been extremely lucky in working with great union officers."
Rusty Strain—May 31, 2007
Alton C. Strain, known as Rusty, retired as General Chairman of Western Railway Supervisors Association System Board 555 effective May 31, 2007. He had 41 years of railroad service, first with Southern Pacific Railroad, then Union Pacific Railroad following the merger. He bid into a yardmaster position in 1972, becoming a member of WRSA Local 9 in June of that year.  He was elected President in 1975, then Local Chairman in 1977.  Two years later he was elected General Secretary-Treasurer of the WRSA, which merged with TCU in 1983. In 1989, he was elected General Chairman of WRSA System Board 555, and was pivotal in building an alliance with the UTU to form the United Supervisors Council/America.  At the retirement party held the evening of May 2 in his honor at the El Paso, Texas, Convention, plaudits came from International President Scardelletti who noted his "32 years devoted to union service" and said he had been "instrumental in developing a genuine relationship between his membership and their brothers and sisters of TCU." Strain and his wife, Rosemary, live in Anthony, Texas.
Union Pacific Railroad's DeSoto (Missouri) Car Shops Retirees 2007—
With just a couple of exceptions, all seen here are due to retire some time this year.  Seated in front are Supply Clerks and Lodge 547 members Tom McCoy and Larry Ballard. Standing from left are Lodge 6078 Carmen (unless otherwise indicated): LC Harold Franklin, Sys. Shops Gen'l. Dir. John Mulick offering congratulations, Dennis Kinworthy, Car Foreman and ARASA Lodge 5101's Ralph Dodson, Walter Keller, Darrell Shunk, Larry Gean, Marvin Horton, Car Foreman and ARASA Lodge 5101 member John Mayer, Lambert Thebeau, Richard Sansouci, Jimmie Anderson, Mike Coleman, Car Shop Director James Ross congratulating the group, and Robert Rhineberger.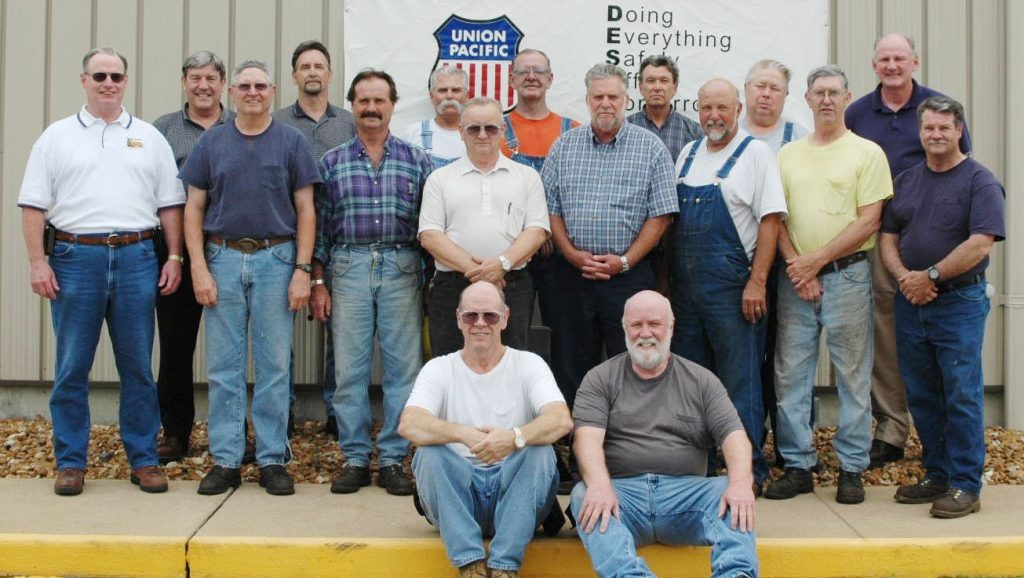 Harold Franklin—May 31, 2007
DeSoto Lodge 6078 Local Chairman Harold D. Franklin of Hillsboro, Missouri, retired May 31, 2007.  With an initiation date of April 1971, he leaves after 36 years with Missouri Pacific and Union Pacific.  He is seen in the photo holding a certificate thanking him for his hard work and commitment to the union.  Presentation was made at the party held to wish him a long and happy retirement.  Named to fill the remaining term of office is Ronald Watkins who was previously lodge vice president. Franklin now is back in Sedalia, Missouri (where the union was first founded) to help his 88-year old father and 86-year-old mother around the farm.  His father, George D. Franklin, is to this day a member of the union; he retired from the Missouri Pacific Railroad as a Carman 27 years ago.
Harley T. Allen—June 1, 2007
Best wishes will soon be in order for Lodge 5056 Local Chairman Tom Allen of the CSX Supervisors in Hamlet, NC: he plans to retire June 1, 2007.  He started on the C&O Railroad on July 12, 1966, becoming a Supervisor and joining ARASA Division Lodge 5056 in September 1978.  "From talking with the employees and the manager, I know Tom and his leadership will be greatly missed," says ARASA Division International Representative Joseph Derillo who expresses the hope that LC Allen will be have good health and happiness in the years ahead.
Paul E. Fishburn—March 1, 2007
After over 15 years as General Secretary-Treasurer of System Board 46 and two months as an Assistant International Representative, Paul Fishburn retired March 1, 2007.  He began his railroad career with the Great Northern Railroad in the Hillyard Material Department in Spokane, Washington in mid-1965 soon after graduating from high school.  Among the jobs he did were material handler, janitor, keypunch operator, yard checker, crew hauler and chief clerk.  Elected Local Chairman of Lodge 34 in December 1980, he took office January 1, 1981.  During Fishburn's tenure Lodge 34 received numerous RCPL awards for 100 percent participation. At System Board 46, he was elected to the Board of Trustees in the early 1980s and held that position until his election as GST in 1991. During many years of his union leadership, from 19 65-1986, Fishburn also was a member of the Marine Corps Reserve and attained the rank of Master Gunnery Sergeant.  At Lodge 34's Annual Awards Banquet this year on April 14, a special recognition ceremony was held to honor the new retiree.  Traveling from Minnesota for that occasion were retired IVP Robert Curran, his wife, Lucille, retired Vice General Chairman Ed Doberstein and Assistant International Representative Tom Truhler. As for p lans in retirement, Paul and his wife, Raila, have set aside their "to do" list for now and are assisting their daughter, Dawn, and her husband, Ely,  in renovating a house in NW Spokane, Washington and welcoming their second granddaughter, Caleigh Anne.
Richard Owens—September 29, 2006
With more than 30 years on the railroad (now the BNSF), Richard Owens opted to retire September 29, 2006.  He is a carman member of District 6005 in Amarillo, Texas, who started out June 6, 1976 and has spent the last few years working as the second shift lead man at the Eastern fuel facility.  Known as 'Bigen,' Owens "will be deeply missed by his fellow co-workers, especially his rookies," says District Chairman Ricky Longbine.