Aeroindustryjobs.com is the leading network for aerospace careers, connecting the most progressive companies with the most qualified career-focused individuals.

---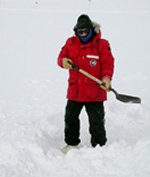 With more than 700 people dying of hypothermia yearly, the IAM Safety Department wants you to know how dangerous it is to work in cold environments.

---


www.tradealert.org is a new website run by the USBIC Educational Foundation, dedicated to protecting American interests against the damaging effects of international trade.
---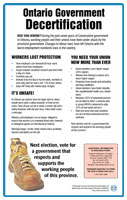 During the past seven years of Conservative government in Ontario, working people and their unions have been under attack by the provincial government. Changes to labour laws have left Ontario with the worst employment standards laws in the country. It's time for Ontario Government decertification.
---


Get Your Convention Gear Check out gear for the 2004 IAM Convention
---

The IAM
Executive Council
International President
R. Thomas Buffenbarger

Secretary Treasurer
Donald E. Wharton

GVP Western
Territory
Lee Pearson
GVP Canada
GVP Canada
Dave Ritchie

GVP Midwest
Territory
Alex M. Bay

GVP Headquarters
Robert V. Thayer
GVP Southern
GVP Southern
Territory
George Hooper

GVP Eastern
Territory
Warren L. Mart

GVP Transportation
Robert Roach, Jr.
Tuesday, February 12, 2002

Voting Begins For UAL Mechanics
IAM members at United Airlines will cast ballots today on a contract offer that could raise pay for the mechanic's group at United to the top of the industry.

The outcome is in doubt despite wage hikes proposed by a Presidential Emergency Board appointed to make settlement recommendations in the high profile dispute. Current pay for the 13,000 mechanic and related employees is frozen at 1994 rates.

"The decision is now in the hands of the membership, where it belongs," said IP Tom Buffenbarger who addressed the issue in a speech before the National Press Club (click here for speech text). "If the contract is rejected, I will call on United to reconvene negotiations immediately. We would have seven days to reach a new accord and I believe such an effort would be in the best interest of United's employees, shareholders and passengers."

"The IAM will fully support the decision of the membership at United," added Transportation GVP Robert Roach, Jr.

Results of the nationwide vote will be available by late Tuesday or early Wednesday and will be posted at www.goiam.org and at www.iam141m.org.
---
Senate Tosses a Bone to Jobless Workers
Jobless workers got short-term help when the Senate extended unemployment benefits for an additional 13 weeks, but Republican legislators deep-sixed a more worker-friendly stimulus package. The Senate's Democratic leadership thought it had an acceptable compromise package, but the measure fell four votes short of the 60 needed to pass the package—thanks to some crafty GOP parliamentary sleight-of-hand.

The legislation would have granted some tax rebates to low-income families who didn't qualify for last year's rebate, provided some tax breaks for business investment and funneled additional Medicare funds to states struggling with massive budget shortfalls.

The Bush administration and most Senate Republicans demanded even more corporate tax breaks, but that GOP plan sank without a trace. The jobless benefits extension now rests in the House, where Republican leaders say they will try to add the corporate tax breaks which failed to pass Senate muster.
---
U.S. House Tiptoes Towards
Campaign Finance Reform
Debate opens on campaign finance reform this week as the House gingerly approaches the issue. The debate promises to be lively, contentious and fractious. With an election looming this November, House members face difficult choices in weaning themselves away from the campaign largesse that has fattened their coffers and eased their paths to re-election.

At the same time, the ever-widening Enron scandal lurks in the background like the proverbial 800-pound gorilla and casts a dark shadow over the debate. Enron's PAC and individual executives shoveled more than $1.7 million into campaigns during the 2000 political cycle, with most of it flooding into GOP coffers. Perhaps that's one of the reasons that Speaker Dennis Hastert and other Republican House leaders adamantly oppose efforts to dam that deluge.
---
Jobless Figures Bad News for Workers
Labor Department figures show that more than 89,000 manufacturing jobs went down the tubes last month, bringing the jobless rate in that battered sector to 6.6 percent. The White House touted a slight drop in the official rate—to 5.6 percent—as evidence its policies were beginning to pull the nation out of recession. In fact, the number of Americans looking for jobs, and those too discouraged to look, soared to 10.5 percent. A stunning one in 10 American workers wants work but cannot find a job.

Since the Bush Recession began last March, 1.4 million Americans have become jobless. In the face of these dismal statistics, the White House demands deeper tax cuts for the corporate sector and wealthy taxpayers, an expanded "free trade" zone for all of the Americas and a free hand in spending the Social Security-Medicare surpluses so painstakingly built up in the recent past.

At the same time, jobless workers remain unemployed longer than they did just a year ago. The number of unemployed workers who have been jobless for at least 15 weeks was 88 percent greater than last year. About 860,000 workers exhausted their regular unemployment insurance over the last three months of 2001.
---