Web Highlights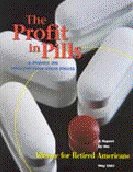 The Profits In Pills
Every day older Americans face impossible choices because of the soaring cost of their prescription drugs.What can we do about it?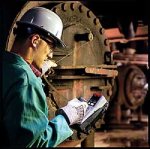 Safety & Health
On The Job
From the time President Bush killed the ergonomics standard, to the second you loaded this webpage, hundreds of thousands of workplace ergonomic injuries occurred. For an up-to-the-second count click here.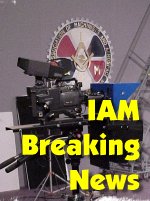 Taking It To UAL
IP Tom Buffenbarger gets a standing "O" at United Airlines shareholders meeting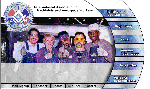 IAM Re-launches Site
The relaunch of the IAM website, goiam.org, took place Friday, May 11. Haven't checked it out yet? Point your browser to: http://www.goiam.org, or click the "go" button below-right.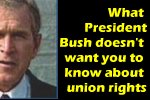 The Rest of the Story
President Bush recently issued an executive order for companies doing business with the government about employees' rights and union membership. Only, he forgot some other very important employee rights. Read the Rest of the Story.

The IAM's
Executive Council
Friday, May 25, 2001
---

WWW Center Launches Union History Project
A program aimed at collecting and preserving the IAM's heritage took shape this week at the Winpisinger Center in southern Maryland. Twenty union history buffs, including active and retired members, came together for a pilot program to learn the basic skills of union historians and archivists.

"The focus is on how to design a history project, how to organize it, how to handle historical evidence and how to get the project done," explained Dorothy Fennell, a labor historian at Cornell, who coordinated the new project. "Union history is too important to leave to the historians alone," she said. "Trade unionists must either recover their history or lose it."

The group broke into two-member teams, pairing a retiree with an
active member from the same local lodge, and began planning an oral history project for their local unions. They learned basic interviewing skills, how to do historical research, gathering and using documents, preserving local union records and other useful tips.

"It's a worthwhile project," noted John Wong, from Local 1414 in San Mateo, CA. He was paired with retired DBR Frank Souza of District 190. "This is a very interesting project," Souza said. "I'll know more after I've had a little more experience with it," he laughed.

Social Historian Rachel Bernstein of New York University, Pamela Hackbart-Dean, from the Southern Labor Archives in Atlanta, GA, and Katie Briggs, a research associate at Cornell University, joined Fennell for the project. Charley Micalleff, the Center's assistant director, played a major role in putting innovative program together, explained Director Jim Leslie.

---

Rail Retirement Bill Approved By House Committee
In a triple victory for railroads, railroad workers and railroad retirees, the House Transportation and Infrastructure Committee voted to approve H.R. 1140, the Railroad Retirement and Survivors' Improvement Act of 2001.

With 355 co-sponsors and the support of rail labor and management, full passage in the House of Representatives is anticipated. The bill would provide a minimum guarantee for surviving spouses of rail retirees, who suffer deep cuts in benefits when a retiree passes away.

The bill also reduces the retirement age for long-time rail employees, shortens the vesting period and provides a retiree health insurance plan. The proposal gained the support of rail management by allowing investments to ensure the solvency of the retirement plan without creating taxpayer dependency.

"This can be the year we make railroad retirement security a reality," said IP Tom Buffenbarger. "We extend our thanks to Committee Chairman Don Young (R-AK) and ranking member James Oberstar (D-MN) for their efforts and we encourage every IAM member to contact their legislators and urge their support for this important legislation."

A companion bill, S.697 has been introduced in the Senate. To contact your representative, visit the newly designed IAM website at: http://www.goiam.org/politics.asp

---

New Alliance to Fight for Prescription Drug Coverage
The Alliance for Retired Americans, a new 2.5 million member AFL-CIO backed advocacy group for seniors, kicked off its first day in business with a "Speakout" for real prescription drug coverage outside the U.S. Capitol.

The new Alliance builds on the work done by the former National Council of Senior Citizens (NCSC). The new Alliance "creates a place for people who care passionately about seniors' issues to speak out and take action," said former IP George Kourpias, who is now the Alliance's president.

The Alliance's "sole purpose is to be an advocate for retired workers and their families … And we believe its size and national scope make it an instant political force to be reckoned with," AFL-CIO President John Sweeney said at the Capitol rally.
"Our retirees are active in the Alliance for Retired Americans," said Retirees and Community Services Director Maria Cordone, who led a large delegation of IAM members from all across the United States and Canada at the rally. "We helped get Medicare passed, now it's time to get real prescription drug coverage for all seniors." More information on the Alliance is available at their website: http://www.retiredamericans.org

---
Airline Coordinator Jim Sprang To Retire June 1
Looking forward to even more of the active lifestyle he now enjoys, Airline Coordinator Jim Sprang will retire on June 1, capping an IAM career that began more than three decades ago in Kansas City, Missouri.

"Jim has been a committed member of this union since 1961," said Transportation GVP Robert Roach Jr. Starting as an aircraft cleaner, Jim became an aircraft mechanic in 1967. He served as Shop Steward and Committee Chairman for Local Lodge 1650 and later as General Chairman for District 142. In 1993, Jim was appointed to the Grand Lodge staff as Assistant Airline Coordinator, serving as Airline Coordinator since June 1994. "Jim deserves our gratitude and respect for his years of sacrifice and service," said Roach. "His experience, leadership and sound advice are invaluable."

Assistant Airline Coordinator Jim Varsel will replace Sprang as Airline Coordinator.

---
Comments, suggestions, or story items for imail?
Contact IAMAW via email or at 301-967-4520

Read previous imails