Web Highlights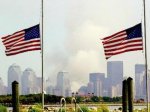 Terror Strikes America's Working Familes
A special report from the AFL-CIO on September 11's aftermath.


News and updates about what happened.


Unions are providing ways to help victims of the Sept. 11 terrorist attacks. Find out what you can ddo to help.


What the AFL-CIO and the labor movement have to say about the tragedy

The IAM's
Executive Council
Breaking News for Tuesday, September 18, 2001
---
IAM Sets Up Disaster Relief Fund
---
The IAM established a fund through the Community Services Department to support those affected by the recent disasters at the World Trade Center and the Pentagon, reports GST Don Wharton. Please make checks payable to the IAM 911 Disaster Relief Fund. Contributions may be sent to the IAM Community Services Department, 9000 Machinist Place, Upper Marlboro, MD 20772-2687.

On a related note, the AFL-CIO reminds us that donations may be sent to the New York City Central Labor Council Disaster Fund, 38 Park Avenue South, New York, NY 10016, and also to the Washington, DC and Northern Virginia Disaster Fund, 1925 K Street, NW, Suite 410, Washington, DC 20006.

Also, the United Airlines Pilots Master Executive Council has set up a fund for the families of the flight crews who died aboard UAL Flights 175 and 93. Checks should be made payable to United Pilots 911 Fund and sent to the fund at 75 Remittance Drive, Suite 3140, Chicago, IL 60675-3140.

---

The IAM's 911
Disaster Relief Fund
An open letter from IP Tom Buffenbarger and GST Don Wharton


From Disaster to Hope
A message from Community Services Director Maria C. Cordone about the September 11 tragedy.
IAM Mourns Union Icon Phil Zannella
Phillip M. Zannella, Sr. one of the Machinist Union's most veteran and respected labor leaders in Ohio, died September 15, in his home in Highland Heights.

From the time he joined Machinists Local 1363 in Cleveland in 1946, as an auto mechanic at a local Ford dealership, he accepted and sought out leadership positions to serve his fellow union members. When he assumed duties as financial secretary and business representative in 1949, Local 1363 was financially crippled following years of labor strife at Cleveland area auto dealerships. Under his guidance, the local is one of the most financially solvent and strongest locals in the Machinists Union. In 1978, he moved his skills and energy to a higher level of his union when he was elected directing business representative of Machinists District 54 in Cleveland.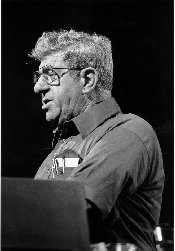 During those same years, Zannella spread his spirit of union solidarity and involvement to various leadership levels of the state that he loved so much. He was elected the Secretary-Treasurer of the Ohio State Council of Machinists in 1958 and served as a vice president of the Ohio AFL-CIO and he served as a member of the Machinists Non-Partisan Political League for more than 50 years.
International presidents of the Machinists Union sought out Zannella for advice and counsel for the last quarter-century. That list includes Cleveland native William Winpisinger who occupied the union's top international post from 1977 to 1989. Zannella prided himself with not only counseling his friend Bill Winpisinger, but also as the driving force in Winpisinger's career to seek the union's highest office. The union's current IP Tom Buffenbarger also revered Phil Zannella.
"Phil was the most dedicated trade unionist I have ever known," Buffenbarger reflects. "He was a true, blue-collar leader who was full of compassion and determination to advance the cause of American workers. He was tireless in his efforts. He was my friend and teacher, and I will miss him."
Over the years, Zannella was offered numerous high level posts in the international union. He turned them all down because he was convinced that he could serve his fellow union members best at the local and state levels. "He loved his union," Buffenbarger adds, "but he also loved his state and his community."
Zannella is survived by Ruth, his wife of 55 years; a daughter Gloria, also of Highland Heights; a son, Phillip, Jr., of Auburn who is currently serving as a business representative of District 54 in Cleveland and the chairman of the IAM's law committee; eight grandchildren and several brothers including Gerald, also a retired union staff member from Cranston, Rhode Island.
Friends may pay their respects at the DiCicco Funeral Home, 5975 Mayfield Road in Cleveland, today and Wednesday from 2 to 4 p.m. and 7 to 9 p.m. The funeral will be Thursday at 9:30 a.m. at the St. Paschal Baylon Church, 5384 Wilson Mills Road, Cleveland.
---
No Surprises For Airlines on Wall Street
Airline stocks took an expected beating on the first day of trading since the terrorist hijackings of four U.S. aircraft. Losses at our nation's carriers ranged from a 67 percent free fall at America West to a 23 percent stock slide for Southwest Airlines. Service cutbacks were announced at the five largest carriers, with numerous layoff and bailout figures circulating throughout the industry.

"We need to support our airline industry," said IP Tom Buffenbarger. The IAM is working with the 33 member unions of the AFL-CIO Transportation Trades Dept. to push for legislative measures that protect airlines, passengers and airline employees equally."

The airline industry is lobbying for $24 billion in federal aid and calling for the U.S. government to shoulder costs for airport and aircraft security.
---
Florida Local Holds Firm in Three-Year Strike
General Vice President George Hooper reports 46 members of Local Lodge 1098 will be observing their third year on the picket line in a strike against Florida-based, Iluka Resources, an Australian owned surface mining operation. The National Labor Relations Board ruled that the company committed unfair labor practices and the company has appealed. The dispute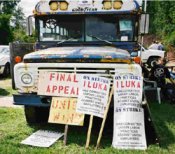 now rests in Washington, DC's Fourth Circuit Court of Appeals.

"We will win this," said Les Schroeder, Administrative Assistant to General Vice President George Hooper. "This local lodge has stood up to treatment that shouldn't be allowed in America in 2001. I'm proud to stand with them and confident they will prevail."

Strikers invite IAM members who are traveling south on U.S. 17 between Green Cove Springs, Florida and Palatka, Florida, to stop by the picket line and say "hello."

---