Web Highlights

If you think you may be laid off, or if you already have been, you may find the web links and suggestions on this page to be a valuable resource.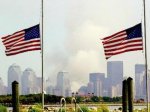 IAM Community Services
The IAM's 911
Disaster Relief Fund
An open letter from IP Tom Buffenbarger and GST Don Wharton

From Disaster to Hope
A message from Community Services Director Maria C. Cordone about the September 11 tragedy.

Terror Strikes America's Working Familes
A special report from the AFL-CIO on September 11's aftermath.

News and updates about what happened.

Unions are providing ways to help victims of the Sept. 11 terrorist attacks. Find out what you can ddo to help.

What the AFL-CIO and the labor movement have to say about the tragedy

The IAM's
Executive Council
Breaking News for Friday, September 21, 2001
---

Open Season On Airline Employees
More than 99,000 furloughs are pending at airlines and airline manufacturers in the aftermath of last week's attack by terrorists in New York and Washington.

On Capitol Hill, the IAM pushed hard for legislation to protect laid-off workers. In testimony before the Senate Commerce Committee, IAM General Vice President Robert Roach, Jr. called for uninterrupted health insurance, expanded unemployment benefits and retraining programs for affected airline and aerospace workers. "Any federal aid for airlines must include help for the thousands of employees affected by this crisis," said Roach. "This is an emergency for the entire industry. We cannot allow airlines to use billions of tax dollars to restructure themselves while employees and their families are left to twist in the wind."

The IAM also called for the return of all overseas aircraft repair work. "Foreign aircraft repair stations should not perform work on any of our aircraft while a single U.S. aircraft technician is out of work due to the current crisis," said Roach. "Aircraft orders from U.S. manufacturers should also be given top priority if pending orders are to be reconsidered."

Related Link:
IAM Transportation
---
District 143, 141-M Conventions Postponed
Due to the current situation in the airline industry, IAM Airline District 143 and District 141-M are postponing their annual conventions and will advise members and delegates when new dates and locations are determined. Delegates should contact their individual districts for more information.
---
Reservists Retain Job Rights in Recall
In addition to any contractual rights that may apply, the jobs of IAM members called to active duty by a uniformed branch of the U.S. military are protected by the Uniformed Services Employment and Reemployment Rights Act (USERRA).

To protect those rights, employees called to active duty must give their employers advance notice of the impending service obligation. While the notice can be verbal, the IAM Legal Department recommends that members called to service give written notice. At the end of their service, employees must also report to, or re-apply to their employer in a timely manner.

For more information on USERRA, contact the IAM Legal Department, 301 967-4510, or the Veterans Employment and Training Service of the U.S. Labor Department.

---
Union Plus Programs Reacts to Tragedies
The AFL-CIO Union Privilege program quickly began working with the program's many providers to aid union members impacted by the recent terrorist attacks on the Pentagon and World Trade Center. Members who take advantage of this assistance may be eligible to skip payments, receive payment extensions and other special help.

Program assistance plans vary by program providers, notes Leslie Tolf, Union Privilege president. For up-to-date information, members may visit the Union Privilege web site at www.unionprivilege.org.

"Our program providers are prepared to work with our members on a case-by-case basis and to assist them in whatever way they can during this horrific time," Tolf said. "This will let members know that their union membership makes a difference in good times and bad."
---
World Bank/IMF Cancels Meetings
In the wake of last week's terrorist attacks, the World Bank and International Monetary Fund cancelled meetings planned later this month in Washington, DC. The AFL-CIO, in turn, called off its massive protest planned to coincide with the banking summit.

"We will continue our call for new rules for the global economy that protect people and the planet, not just the multinational corporate interests," said AFL-CIO President John Sweeney. "We will work to defeat fast track trade negotiating authority, and we will continue to insist that working people around the globe have a voice in the global policy debate," Sweeney added.
---
IAM Responds to Economic Crisis
The events of September 11 have sent shock waves through the American economy and shaken the confidence of the nation. Since the attack on America the stock market has slid 13%, airline bookings are running half of normal, and the commercial aircraft industry has announced significant cuts to production. All of these add up to membership loss for the IAM.

At the same time, Congress has acted swiftly to shore up the airline industry, and the IAM is vigorously advocating for an economic stimulus package that would include Buy American incentives and extended and improved unemployment compensation. Despite these efforts many IAM-represented companies are experiencing drastic declines in revenue that could lead to layoffs, plant closures, and even bankruptcy.

To help deal with IAM-represented companies who claim financial distress the Strategic Resources department has put together a checklist of actions field staff should take in responding to these claims. Go to Vlodge.Net and go to Strategic Resources section to find the checklist, a background paper on responding to financial distress, and sample information requests. If you need immediate assistance, call your General Vice President who will clear the way for help from Strategic Resources.
---