Web Highlights

If you think you may be laid off, or if you already have been, you may find the web links and suggestions on this page to be a valuable resource.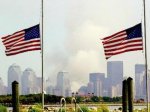 IAM Community Services
The IAM's 911
Disaster Relief Fund
An open letter from IP Tom Buffenbarger and GST Don Wharton

From Disaster to Hope
A message from Community Services Director Maria C. Cordone about the September 11 tragedy.

Terror Strikes America's Working Familes
A special report from the AFL-CIO on September 11's aftermath.

News and updates about what happened.

Unions are providing ways to help victims of the Sept. 11 terrorist attacks. Find out what you can ddo to help.

What the AFL-CIO and the labor movement have to say about the tragedy

The IAM's
Executive Council
Breaking News for Tuesday, September 25, 2001
---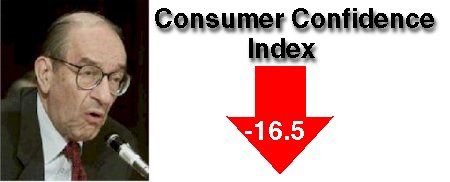 ---

'Greenspan Out Of Touch,' Says IP Buffenbarger
Fed Chairman Alan Greenspan continues to paint rose-colored economic pictures for the benefit of Wall Street while families across North America face a recession made worse by layoffs in the wake of the September 11 tragedy.

"Greenspan is out of touch with reality," said Machinists President Tom Buffenbarger. "One hundred thousand transportation workers are about to join unemployment lines swollen with more than a million manufacturing, telecommunication and technology workers. There is an immediate need for action yet Greenspan continues to warn lawmakers against moves to address the crisis.

"Today's announcement of a drop in consumer confidence shows real concerns by real people that this economy needs help," said Buffenbarger. "It's time for leadership and a strategy that gives immediate assistance to working families in crisis. We can no longer afford to let the Federal Reserve Bank function as the exclusive bargaining agent for bankers, brokers and investors."

Buffenbarger called for legislation to increase unemployment benefits for jobless Americans and an extension of health insurance for workers and families affected by the September 11 tragedy. "It will take more than interest rate cuts to solve these problems," added Buffenbarger. "We need to start by finding someone other than Alan Greenspan to lead this country out of the recession he inspired and refuses to admit exists."

Related link:
The Conference Board
---
When The Paycheck Stops
The tragedy on September 11, 2001, created economic ripples that are affecting hundreds of thousands of American and Canadian workers. The IAM maintains a special website at http://www.iamaw.org/publications/paycheck/index.htm with information to help affected workers plan strategies and make decisions. A checklist is included to guide families through the economic and emotional earthquake of the sudden loss of employment. A state-by-state and province-by-province list of unemployment offices is provided, as is important information regarding con artists and scams that prey on the newly unemployed.
---
Airlines Get Billions, Employees Get In Line
U.S. airlines will soon receive the first installments of a $15 billion bailout approved by Congress last weekend. The emergency relief package contains $5 billion in cash and $10 billion in loan guarantees. The government also agreed to pay airlines' skyrocketing insurance premiums against acts of war or terrorism for a 180-day period.

Tens of thousands of U.S. transportation workers facing layoffs will not benefit directly from the massive bailout and are looking to labor's allies in the House and Senate for help. IAM leaders and representatives of the AFL-CIO Transportation Trades Department met yesterday with Senate Majority Leader Tom Daschle and others in Washington to discuss protective legislation for affected workers. Components of legislation under consideration include up to 18 months of health care for laid off workers and extension of unemployment benefits. In California, Gov. Gray Davis recognized the need for immediate relief and signed an executive order waiving the one-week waiting period for unemployment benefits.
---
Pocatello Police Praise Partnership
Police officers know it "pays to belong" especially in Pocatello, Idaho. The city's police force voted for IAM representation last October and both the officers and the city agree they have an outstanding working relationship. IAM Local 1933 has helped its police force members to improve their incomes and their equipment through orderly negotiations with city officials.

Chief Steward Richard Sellick said most defective police radios and protective vests have been replaced and added that overtime pay and comp time benefits have been significantly improved.

Although Idaho is a so-called "right-to-work (for less)" state, more than 90 percent of the officers are dues-paying IAM members, says BR Richard Steffens.
---
New Airport Security Measures Weighed
Among the measures under consideration to increase airport security and restore passenger confidence in air travel are armed sky marshals, reinforced cockpit doors and placing airport screening under federal control. Additional proposals include arming pilots, anti-hijacking training for flight crews and increased use of eye-scan and thumb print technology for all airline personnel. "High-technology is one answer," said IP Tom Buffenbarger of the proposed measures. "Nothing, however, will take the place of highly trained, well paid airport personnel who will continue to be the industry's first line of defense."
---
Reduced Room Rate For Guide Dogs Banquet
The Flamingo Hotel has made available a reduced room rate for the popular Guide Dogs of America Banquet and Golf Tournament in Las Vegas. The event will be held October 26-27. The new rate will be $130 for Friday Oct. 26 and Saturday Oct. 27. All other nights are $75. The former rate was $140 for all nights. To make your room reservations, call the Flamingo Hotel at 800-835-5686. For additional information about the golf tournament and banquet, contact Debbie Sands 818-362-5834 ext. 226.
---