labor issues you care about . . . in streaming video
---
The Worst Economy in 200 Years?
Precarious Cash Balance Pensions
Email Campaign to Save Raytheon Jobs
Working Families Presidential Forum
Plan to Derail Amtrak
Trading Jobs Overseas
Tough Sell for Tax Cut Tour
Trading Jobs Overseas
Stop the Attacks on Federal Workers
Kansas Governor Pledges to Support 'Grow Kansas'
Who Are They
Fooling?
Attack on Overtime
Gephardt Wins IAM Endorsement
---
International President
R. Thomas Buffenbarger

Secretary-Treasurer Warren L. Mart

GVP Western Territory
Lee Pearson
GVP Canada
Dave Ritchie

GVP Midwest Territory
Alex M. Bay

GVP Headquarters
Robert V. Thayer
GVP Transportation
Robert Roach, Jr.

GVP Eastern Territory
Lynn Tucker

GVP Southern Territory
Robert Martinez
Thur
sday, September 4, 2003
---
Bush's Labor Day Insult
"The pledge by President George W. Bush to establish a Commerce Department position to deal with massive job losses in the manufacturing sector is outrageous," said IP Tom Buffenbarger. "One job for one Republican hack will do nothing to reverse the loss of 3.1 million manufacturing jobs."
In Labor Day comments to a rain soaked crowd of workers in Ohio, Bush also called for changes to monetary policies in China as a way to increase U.S. exports and decrease job losses due to the massive $103 billion trade deficit with China.
"That's just a snow job," explained Buffenbarger. "What President Bush did not tell those poor folks in Richfield, Ohio is that his man in China – Commerce Secretary John Snow – has zero credibility on this issue. Snow's former employer is CSX, which operates the largest transshipment facility in China, a facility that exports eighteen thousand truckloads of manufactured goods every day.
"The only legitimate bright spot on the horizon for U.S. workers is the upcoming presidential election, when voters, both employed and unemployed, can make their voices heard over consultants advising rhetoric and symbolism in lieu of a bona fide job creation strategy."
The Machinists president called on Democrats vying for their party's nomination to be specific about their plans to create jobs and rebuild the country's manufacturing base. "It is abundantly clear that government policies can have a negative impact on job creation. It remains to be seen what policies will be offered to reverse that damage."

---
Pressure Builds to Dump Bush Overtime Rule
Concerned and angry workers showered the White House and Congress with more than 330,000 e-mail messages during the past two weeks to oppose President Bush's plan to eliminate overtime pay for up to 8 million U.S. workers.
A vote could come within two weeks on the legislation that would gut overtime pay protections in the Fair Labor Standards Act (FLSA), the 1938 law that established the 40-hour week and the right to overtime pay.
The Labor Dept. claims the FLSA is outdated and difficult to administer, but critics reject that argument. "This proposal is nothing but political pay back by the Bush administration for its business allies," said IP Tom Buffenbarger. "A pay cut for millions of hourly workers could not come at a worse time."
Meanwhile, a new survey by Peter D. Hart Research Associates, Inc. reveals that Americans overwhelmingly disagree with the Bush administration plan to limit eligibility for overtime protection.
By 17 to 1, the public believes that federal laws governing overtime should be changed to cover more, not less employees. The survey of 862 adults found 74 percent would be less likely to vote for a candidate that supported the president's proposal and 55 percent said the would be much less likely.

---
Study Shows Widespread Union Benefits
Aggressive bargaining by U.S. unions is responsible for increased compensation and benefit levels for union and non-union workers alike, according to "How Unions Help All Workers" a new report by the Economic Policy Institute (EPI).
"The research evidence clearly shows that labor protections enjoyed by America's entire workforce can be attributed in large part to unions," said Lawrence Mishel, EPI president and co-author of the report.
According to the study, unions raise wages of unionized workers by roughly 20% and raise total compensation, including both wages and benefits, by about 28%. Additionally, strong unions set a pay standard that nonunion employers follow. According to the study, a high school graduate whose workplace is not unionized but whose industry is 25% unionized is paid 5% more than similar workers in less unionized industries.
Among unionized workers, the most sweeping advantage is in fringe benefits. Unionized workers are far more likely than their non-union counterparts to receive paid leave and are approximately 18% to 28% more likely to have employer-provided health insurance. The report, available by clicking www.epinet.org also found union-represented employees are 23% to 54% more likely to have employer-provided pension plans.

---
IAM Joins Ford Techs in Class Action Suit
The IAM is supporting auto technicians in a planned class action suit that accuses Ford Motor Company of maintaining pay rates under its warranty compensation program that cost auto repair techs thousands of dollars a year in lost income.
The Ford repair technicians, under the banner of a group called "Flat Rate Tech," claim the Detroit-based auto maker sets unrealistically low repair times for technicians to perform warranty work, leaving it up to the techs and dealers to make up the difference.
Technicians are paid a "flat rate" set by Ford for warranty repairs, regardless of how much time it actually takes to make the repair.
"Ford's system is just trickle up economics. They are taking money from thousands of hardworking and dedicated auto technicians and dealers and putting into corporate profits," says Mark Ward, one of Flat Rate Tech's founders. "Ford won't listen to us. The class action suit is our way of telling Ford we have had enough."
"Their fight is our fight, too," said IP Tom Buffenbarger. "Ford's tactics are bad for all auto technicians, including the 45,000 who are IAM members."
Flate Rate Tech is an organization "created for and by Ford and Lincoln Mercury service technicians solely to speak as one loud voice rather than 50,000 smaller voices," according to their website http://flatratetech.com. The fast-growing site offers forums for Ford customers, technicians and dealers to exchange information and has a sign-up form for Ford technicians to join the planned class action suit.

---
NY Senator Introduces Union Rights Bill
A long-time ally of working families and labor unions, Sen. Charles E. Schumer (D-NY) introduced a bill that would greatly enhance employees' collective bargaining rights and limit employers' abilities to thwart union organizing drives.
"The Employee Right to Choose Act" (S.1513) would authorize automatic 'card check' certification when a majority of employees signed authorization cards and eliminate the waiting period used by many employees to conduct aggressive anti-union activities.
Calling employees' right to organize and bargain collectively a "cornerstone of American economic democracy," Sen. Schumer's bill would amend the National Labor Relations Act and bring an end to "a biased playing field full of loopholes that unfairly advantage employers," according to language introducing the bill.
The proposed legislation would also set hard time limits to begin and complete first contract negotiations after union certification. Any negotiations for a first contract that did not produce a mutual agreement within 180 days would be automatically referred to the Federal Mediation and Conciliation Service for binding mediation to resolve the dispute.

---
The 100 Percent Solution
Joint negotiations produced simultaneous first contracts for new IAM members employed by DynCorp Technical Services at Tyndall Air Force Base in Panama City, Florida and Elgin Air Force Base in Fort Walton, Florida. Members ratified the new agreements by 100 percent at both locations.
The accords, bargained under Service Contract Act guidelines, provide for wage increases in each year of the 3-year pacts and reduced employee health care cost by 45 percent the first year and approximately 10 percent for each remaining year.
"The union's negotiating committee from both sites did an outstanding job," said Aerospace Coordinator John Crowdis. "I believe these agreements will initiate many new organizing drives as their effects become public." Crowdis credited District 75 Business Representative B.R. Brownell, Business Reps Steve Pridgen and Jeff Smith and Organizer Ray Moffatt for their role in bringing these negotiations to such a successful conclusion.

See contract details:
http://www.iamaw.org/publications/contracts/dyn-corp_technical_services.htm

---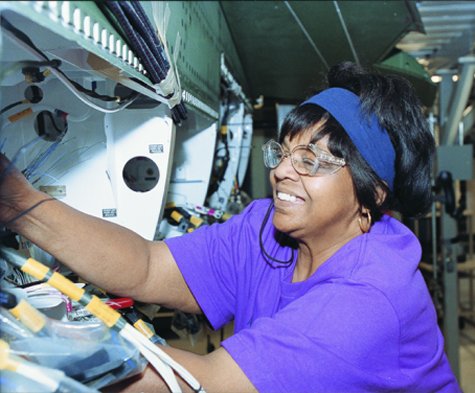 Thomas Pinski from Local Lodge 837 in St. Louis, Missouri took first-place honors for his photo Routing Wires on the Super Hornet.

Photo Contest Winners Announced
The IAM announced the winners of the 2003 Photography Contest. Thomas Pinski from Local Lodge 837 in St. Louis, Missouri took first-place honors for his photo Routing Wires on the Super Hornet. Two entries tied for second place, two entries tied for third place, and there were eight honorable mentions. All of the winners will appear in the IAM's 2004 Calendar.

The list of winners and their photos are online: http://www.iamaw.org/publications/pc2004/winners.htm

First Place Winner ­Routing Wires on the Super Hornet by Thomas A. Pinski

Second Place Co-Winners Blacksmith by Ronald Siegel; Locomotive Repair by Michael Werlinger

Third Place Co-Winners Skilled for Power that Makes Us Strong by Catherine Downey; Preparing for Takeoff by Ronald Miller

Honorable Mentions: Precious Cargo by Mary Beth Christensen; The Task at Hand by Michael Garofano; Milling a Flange by Paul Muller; Rebuilding the Fan by Derek Law; Inspecting the New Bearing by Kevin Carpenter; Locomotive Wheel Measurements by Jason R. Imler; Rebuilding the Condenser by Dave Brettman; Unloading the Furnace by Donald Steinke.
---
Read Past iMail | Email Your Opinion | Visit www.goiam.org | Print Version | Sign-Up for iMail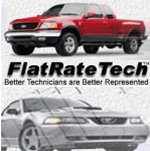 Flate Rate Tech is an organization "created for and by Ford and Lincoln Mercury service technicians solely to speak as one loud voice rather than 50,000 smaller voices," according to their website http://flatratetech.com. The fast-growing site offers forums for Ford customers, technicians and dealers to exchange information

---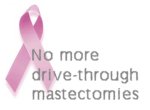 The Breast Cancer Patient Protection Act (HR 1886) will require insurance companies to cover a minimum hospital stay of 48 hours for patients undergoing mastectomy breast surgery. You can help ensure this critical legistlation is passed by signing the online petition now.
---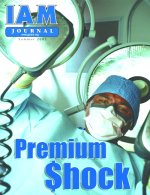 The Summer 2003 IAM Journal is now online. Skyrocketing health care costs are causing Premium Shock for members and employers. The IAM Journal looks at what's causing the increases and what can be done to change America's health care system.
---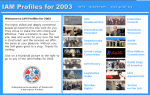 See who works for you, how the IAM is structured, and what services the IAM offers. Go to: IAM profiles for 2003.
---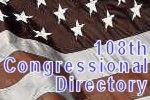 The 108th Congressional Directory . . . get your copy. Send $5 to the MNPL Education Fund, c/o IAMAW, 9000 Machinists Place, Upper Marlboro, MD, 20772.
---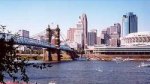 The official site for the 36th Grand Lodge Convention to be held in 2004 in Cincinnati, Ohio is now online. Check it our for convention news, sponsorship offers, and convention gear.