Web Highlights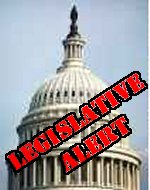 In the wake of the September 11 tragedy, Congress enacted legislation to bail out the airlines, but left out airline and aerospace workers. We need to tell them to protect aerospace and airline workers. Here's how:


If you think you may be laid off, or if you already have been, you'll find the web links and suggestions on this page to be a valuable resource.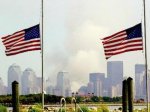 IAM Community Services
The IAM's 911
Disaster Relief Fund
An open letter from IP Tom Buffenbarger and GST Don Wharton.

From Disaster to Hope
A message from Community Services Director Maria C. Cordone about the September 11 tragedy.

Terror Strikes America's Working Familes
A special report from the AFL-CIO on September 11's aftermath.

News and updates about what happened.

Unions are providing ways to help victims of the Sept. 11 terrorist attacks. Find out what you can ddo to help.

What the AFL-CIO and the labor movement have to say about the tragedy.

The IAM's
Executive Council
Breaking News for Tuesday, October 2, 2001
---

IAM CREST Wins Safety Council Award
The National Safety Council awarded IAM CREST, the Corporation for Re-Employment and Safety Training administered by the IAM's Safety and Health Department, its highest award for Labor Organizations. IAM CREST won the Harry Read "Award of Honor" for its programs that have "trained thousands of members in chemical awareness, emergency response and general safety processes and regulations."

The National Safety Council also gave their highest individual honor, the "Distinguished Service to Safety" award to IAM member Edward "Butch" Sprang and the "Meritorious Service to Safety" award to Robert Bennek. Sprang, a TWA employee and Safety Committee Chairman for Local 1650 in Riverside, Missouri, was recognized for his extensive safety work for his local and District 142. Bennek is the Safety and Health director for District 143 in Mendota Heights, Minnesota.

"We thank the National Safety Council for honoring the hard work done by our members and the staff of IAM CREST," said IAM Safety and Health Director Mike Flynn. "It's a reflection of the outstanding dedication of all our safety representatives who are out there every day making the workplace safer for our members."

Related Link:
IAM Safety & Health
---
IAM Auto Techs Win Three-Year Fight
In Michigan, 18 auto technicians won their first IAM contract by battling three years of management duplicity and surviving both labor board and court hearings.

"The members were tough and wouldn't back down," said District 97 DBR Pete Jazdzyk who, along with Special Representative Paul Shemanski, negotiated the contract.

The new two-year agreement with Todd Wenzel Pontiac & GMC includes a 19.5 % first-year increase in the flat hourly rate to $24, with a hike to $25 the second year; first time dental benefits; improved medical insurance; increased holidays from 6 to 11 per-year; a 401K plan with a company match, plus union security and grievance and arbitration procedures.

"I want to congratulate and welcome these new members to the IAM family. This is the first unionized dealership in Grand Rapids and it certainly won't be the last. We are going to bring the benefits of IAM representation to workers throughout the automotive and trucking industry," said Eastern Territory GVP Warren Mart.

Related Link:
Eastern Territory
---
Deadline Nears for Community Service/EAP Training
Districts and locals have until October 15 to register for the 2001 Community Services/Employee Assistance Training Session. The week-long session begins Sunday, Nov. 25 at the Winpisinger Education and Technology Center and ends Friday, Nov. 30.

Registration is limited to 60 people and preference will be given to lodges that have not sent people for training in the past. After that, registration will be on a "first come, first served" basis, Community Services Director Maria Cordone explained. Lodges may submit more than one name, but the second name will be considered only after all other lodges have been accommodated, she said.

"This is intensive, in-depth training for people interested in Community Services and in the creation and operation of certified Employee Assistance Programs," Cordone said.
Tuition and transportation subsidies will be handled in accordance with the IAM's May 1, 1992 Policy Letter.

For further information, contact the Community Services/Retirees Department, 9000 Machinists Place, Upper Marlboro, MD 20772-2687, or call 301-967-3433.

Related Link:
IAM Community Services
---
District 141-M and District 141 Postpone Meetings
The District 141-M Convention scheduled for October 16-18 in San Diego, CA and the District Lodge 141 Financial Officer/Recording Secretary Conference scheduled for October 30 - November 1, 2001, at the Riviera Resort Hotel in Palm Springs, California, have been postponed until further notice.

Related Link:
District 141
District 141M
---
Court Slaps McDonnell Douglas for ERISA Violation
A federal court judge found McDonnell Douglas Corp. violated federal pension law and deprived more than 1,000 workers of their retirement benefits when it closed its Tulsa, OK, aircraft manufacturing facility in 1994. At that time workers were represented by the UAW.

The plant-closing ploy saved McDonnell Douglas an estimated $24.7 million in pension and medical savings, and allowed the firm to nab more than $11 million in pension fund assets.

The workers at the Tulsa plant fit the demographic profile created by an outside consultant to identify the facility with the oldest, most senior employees, the court found. In addition, the court found then company's testimony as to the reasons for closing the plant were "inconsistent, incomplete, and in many respects, not credible."

"This is the kind of games companies play with pension funds they control. I'ts the strongest argument I know for having an independent plan like the IAM National Pension fund," said R. Thomas Buffenbarger, International President.
---
Anderson Named Automotive Coordinator
The IAM's new automotive coordinator brings a well-stocked tool chest to his new assignment. Boysen D. Anderson is a journeyman automotive mechanic and has been a member of IAM Local 701 for nearly 26 years. He has also been a business representative since 1988 and held a number of offices in his local since he joined the IAM in 1974.

"I think he's been a union activist since the first day he kicked over his cradle," said DBR Herb Elam.

Anderson has been active in community affairs and serves as an MNPL representative. He was as trustee of the Local 701 Health and Welfare program among his many responsibilities, Elam added.
---