Legislative
Alert
Take Action Now!
Call Now To Stop Fast Track and prevent more job losses, worker rights from being eroded, and damage to the environment. Call Today!

800-393-1082



Email your Congressman, Senator
Legislation in Congress will provide health care, extended unemployment benefits, and job training to aviation employees who lost their jobs as a result of the attacks on September 11. Urge your lawmaker to support this legislation. Here's how:



If you think you may be laid off, or if you already have been, you'll find the web links and suggestions on this page to be a valuable resource.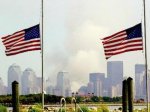 IAM Community Services
The IAM's 911
Disaster Relief Fund
An open letter from IP Tom Buffenbarger and GST Don Wharton.

Terror Strikes America's Working Familes
A special report from the AFL-CIO on September 11's aftermath.

News and updates about what happened.

Unions are providing ways to help victims of the Sept. 11 terrorist attacks. Find out what you can ddo to help.
The IAM's
Executive Council
Breaking News for Friday, October 5, 2001
---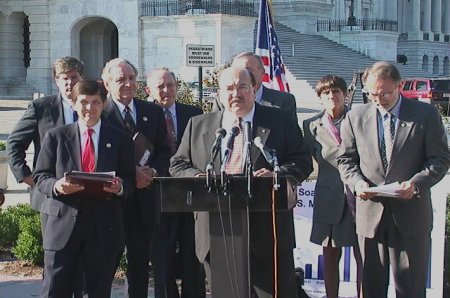 Union Leaders Target Manufacturing Recession
"Our national security depends on a strong industrial base," declared IP Tom Buffenbarger at a summit meeting of union leaders and lawmakers in Washington, DC. "When Americans are not working – and over 13 million are not – this country is weakened to the extent terrorists can harm our massive economy.

Buffenbarger pointed specifically to 1.1 million manufacturing jobs lost since August 1998. "Our country is more vulnerable to the economic shock-effect of terrorism when we are in the midst of widespread layoffs and recession.

"We cannot afford to let our industrial base, which is the core of our national economic security, be dismantled in the name of overseas trade deals, interest rate mismanagement and national policies that ignore the plight of millions of unemployed workers."

Union leaders attending the summit included: R. Thomas Buffenbarger, International President, International Association of Machinists and Aerospace Workers; Stephen P. Yokich, President, United Auto Workers; Morton Bahr, President, Communications Workers of America; Michael J. Sullivan, General President, Sheet Metal Workers' International Association; Boyd D. Young, International President, Paper Allied-Industrial, Chemical & Energy Workers International Union and Richard Trumka, Secretary-Treasurer, AFL-CIO. Representatives also attended on behalf of Edwin D. Hill, International President, International Brotherhood of Electrical Workers and Leo W. Gerard, International President, United Steel Workers of America. "We are all here to support measures that recognize the fundamental role of high employment in any economic stimulus package," said Buffenbarger.

Also attending the meeting were U.S. Senators Daschle (D-SD), Kennedy (D-MA), Harkin (D-IA) and Wellstone (D-MN). House Minority Leader Richard Gephardt (D-MO) was joined by Representatives Bonior (D-MI) and DeLauro (D-CT).

"We need immediate financial help for working families in crisis," said Buffenbarger. "We also need a broader, more transformational approach to rebuilding America's prosperity."

---
'Fast Track' Roars Back
That jobs-stealing 'Fast Track' trade measure is headed for mark-up before the House Ways & Means Committee next week. If it makes it through Congress, the measure will let the White House rush bad trade deals through Congress with no changes and minimal review. This odious bill erodes jobs, limits workers' rights and damages the environment.

Now is the time to make our voices heard! Call your Representatives today. Call toll-free at 800-393-1082. Tell them not to use our September 11 national tragedy to ram through flawed legislation that will cost thousands of jobs. Call now. We can make a difference.

---

Historic Rail Legislation Introduced
Landmark legislation to provide $71 billion for railroad expansion and improvement was unveiled in the U.S. House of Representatives this week. The legislation, introduced by Rep. Don Young (R-AK) and Rep. Jack Quinn (R-NY), is titled "H.R. 2950 – The Rail Infrastructure Development and Expansion Act for the 21st Century" (RIDE 21). If passed, the legislation would provide $36 billion in tax-exempt bonds for high-speed rail projects over the next ten years and $35 billion in loans and loan guarantees for freight and commuter rail improvements. The bill would also provide $35 million per year, through 2009, for corridor planning and technology development.
---

Pressure Builds For Airline Worker Relief
A delegation of airline employees and transportation labor leaders rallied in front of the U.S. Capitol this week and demanded relief for airline and aerospace workers impacted by the September 11, 2001, attack on the United States.

"We need to remind our representatives in Congress the most important part of our industry was forgotten when they provided financial aid to airline executives," said IAM GVP Robert Roach, Jr. "Congress must act immediately and pass legislation to aid the workers who are the backbone of aviation and aerospace industry." A trio of airline worker aid bills are pending in the House and Senate and action may come as soon as next week.
---

Hooper Praises Oklahoma Union Members
Despite a high turnout by members of union households, an anti-worker referendum passed 54-46 percent in Oklahoma. "Oklahoma Machinists should be proud of their record-breaking efforts to defeat SQ 695, the so-called Right-to-Work law," said Southern Territory GVP George Hooper.

IAM members, working with the AFL-CIO, spent the summer registering union members and their families. The total union registration is now 90 percent. The IAM statewide achieved the 90 percent goal, as well, with many locals achieving 100 percent registration, something unheard of in the modern union movement.

"We will continue to fight at every turn. We know that Right-to-Work (for less), is far from the claim that it is about freedom of workers and attraction of business, it is an attack on the ability of unions to function," said Hooper. "We will continue to aggressively organize and work to defeat anti-worker legislation."
---

California Workers Win New Benefits
Newly organized IAM workers won a major battle when California Gov. Gray Davis signed legislation extending the waiver of tuition and fees at California State Universities and the University of California for surviving spouses and children of contract firefighter tanker pilots killed in the line of duty.

Two members of IAM Local 946 lost their lives August 27 when their air tankers collided over raging wildfires in Northern California. The two pilots, Larry Groff and Lars Stratte, worked for San Juan Helicopters, a private firm contracted to help in the firefighting effort.

The new legislation extends the educational benefits enjoyed by state employees to contract workers, explained GVP Lee Pearson who lobbied for the measure.

The two pilots were both military veterans doing incredibly dangerous work. Smoky conditions, fast weight shifts, turbulent winds, as well as constantly dealing with obstructions like trees and power lines add to the pilot's peril.
---