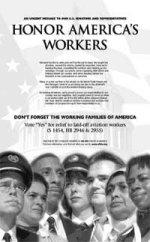 Email your Congressman, Senator
Legislation in Congress will provide health care, extended unemployment benefits, and job training to aviation employees who lost their jobs as a result of the attacks on September 11. Urge your lawmaker to support this legislation. Here's how:

Legislative Alert
Take Action Now!
Call Now To Stop Fast Track and prevent more job losses, worker rights from being eroded, and damage to the environment. Call Today!

800-393-1082

If you think you may be laid off, or if you already have been, you'll find the web links and suggestions on this page to be a valuable resource.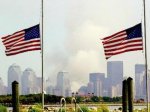 IAM Community Services
The IAM's 911
Disaster Relief Fund
An open letter from IP Tom Buffenbarger and GST Don Wharton.

Terror Strikes America's Working Familes
A special report from the AFL-CIO on September 11's aftermath.

News and updates about what happened.

Unions are providing ways to help victims of the Sept. 11 terrorist attacks. Find out what you can ddo to help.
The IAM's
Executive Council
Breaking News for Tuesday, October 9, 2001
---

Time To Honor America's Workers
In a full-page ad appearing in a dozen major newspapers around the country, America's unions called on the U.S. Congress to honor workers affected by the September 11 attacks. "We were the first to arrive and we'll be the last to leave," read the ad. "We fought the attackers, rescued the victims and treated the wounded. Now we're burying the dead, counseling the survivors and cleaning up the wreckage. As working Americans, we're proud to honor our responsibilities to our country and our neighbors. But Congress failed to honor us when they cut worker relief out of the $15 billion airline company bailout. Now relief for American workers is overdue and we insist that members of Congress live up to their responsibility to us."

The IAM is calling on members to write their representatives immediately and support legislation to provide relief for laid-off workers. Go to the IAM website at http://capwiz.com/iamaw/issues/alert/?alertid=58655 to send an urgent message to your representative.
---
Showdown For Fast Track?
The House Ways and Means Committee will debate the latest 'Fast Track' proposal this week as right-wing supporters try to gather support for their divisive job-stealing measure. "This anti-democratic proposal represents a real nightmare for workers around the world," said IP Tom Buffenbarger. "Like earlier fast track bills, this legislation has no enforceable safeguards for workers' rights and will only worsen the job losses we're seeing now."

Action on the legislation to give U.S. presidents the authority to forge new trade agreements was postponed last week following complaints the measure was being forced through a distracted congress. "It is deeply disturbing that the supporters of fast track trade legislation see this as a golden opportunity to push through an agenda that had no chance of passage prior to September 11," said Richard Trumka, AFL-CIO Secretary Treasurer.

IAM members can voice their opposition to this deeply flawed trade legislation by contacting their legislators via the IAM website at http://www.capwiz.com/iamaw/issues/alert/?alertid=42100.

---
October Conferences Continue as Scheduled
Three IAM conferences, the Women's, Retirees and Communications Conferences, held in late October will continue as scheduled. The IAM Women's Conference will convene on Wednesday, October 23, and adjourn at the end of the day on October 27, 2001, at the Bally's Hotel in Las Vegas. Registration for the conference will be held from noon to 9:00 PM on October 22. The Retirees Conference will begin at 2:00 PM October 24 and run through October 27 at the Riviera Hotel in Las Vegas.

The IAM Communications Conference will begin on October 29-31, 2001 at the Edgewater Hotel in Seattle, Washington. Registration will begin Sunday afternoon on October 28 and continue on Monday from 7:30-9:00 AM.

---