---
A special report on the Canadian Machinists Conference and the new Executive, elected last month in Winnipeg.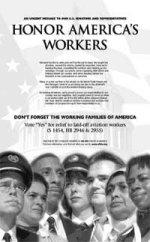 Email your Congressman, Senator
Legislation in Congress will provide health care, extended unemployment benefits, and job training to aviation employees who lost their jobs as a result of the attacks on September 11. Urge your lawmaker to support this legislation. Here's how:

Legislative Alert
Take Action Now!
Call Now To Stop Fast Track and prevent more job losses, erosion of worker rights, and damage to the environment. Call Today!

800-393-1082

If you think you may be laid off, or if you already have been, you'll find the web links and suggestions on this page to be a valuable resource.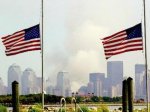 IAM Community Services
The IAM's 911
Disaster Relief Fund
An open letter from IP Tom Buffenbarger and GST Don Wharton.

Terror Strikes America's Working Familes
A special report from the AFL-CIO on September 11's aftermath.

News and updates about what happened.

Unions are providing ways to help victims of the Sept. 11 terrorist attacks. Find out what you can do to help.
The IAM's
Executive Council
International President
R. Thomas Buffenbarger
General Secretary Treasurer
Donald E. Wharton
GVP Western Territory
Lee Pearson
GVP Canada
Dave Ritchie
GVP Midwest Territory
Alex M. Bay
GVP IAM Headquarters
Robert V. Thayer
GVP Southern Territory
George Hooper
GVP Eastern Territory
Warren L. Mart
GVP Transportation
Robert Roach, Jr.







Breaking News for Friday, October 12, 2001
---
Unemployment Climbs to 10-Year High
The number of unemployed U.S. workers hit a ten-year high this week as economists finally began to admit the country is in the midst of a recession. "The weekly unemployment numbers are staggering," said IP Tom Buffenbarger. "Over 8 million Americans are now out of work and less than 40 percent of them qualify for unemployment."

More than 468,000 workers filed first-time unemployment claims this week, with airline and aerospace workers among the hardest hit. "We haven't seen this level of unemployment since the recession of 1991," said Buffenbarger. "Those workers and their purchasing power are the backbone of this economy. They need financial first aid and they need it fast.

"History will determine if this government - Members of Congress and Administration officials alike - grasped the magnitude of this unemployment crisis. Now is the time for a recovery plan that generates millions of new jobs," said Buffenbarger. "Now, not sometime in 2002, is the time to help these 8 million unemployed Americans."
---
U.S. Senate To Airline Workers: 'Drop Dead'
Senate Democratic leaders failed to deliver on a promise to more than 100,000 airline and aerospace workers when they stripped an aviation bill of any aid to workers laid off in the wake of the September 11 terrorist attacks.

Caving in to a small band of conservative Republicans, the Democratic leadership of the Senate allowed the legislation to go forward without key provisions that would have extended health insurance and unemployment benefits for laid-off airline and aerospace workers.

"This crisis for working Americans called for decisive action from our elected representatives," said IP Buffenbarger. "What we saw instead was business as usual, with corporate lobbyists being given the keys to the U.S. Treasury, and hard-working taxpayers being given the shaft."
---
California Workers Win New Benefits
Newly-organized IAM workers won a major battle when California Gov. Gray Davis signed legislation extending the waiver of tuition and fees at California State Universities and the University of California for surviving spouses and children of contract firefighter tanker pilots killed in the line of duty.

Two members of IAM Local 946 lost their lives August 27 when their air tankers collided over raging wildfires in Northern California. The two pilots, Larry Grofff and Lars Stratte, worked for San Juan Helicopters, a private firm contracted to help in the firefighting effort.

The new legislation extends the educational benefits enjoyed by state employees to contract workers, explained GVP Lee Pearson who lobbied for the measure.

The two pilots were both military veterans doing incredibly dangerous work. Smoky conditions, fast weight shifts, turbulent winds, as well as constantly dealing with obstructions like trees and power lines make such efforts incredibly dangerous.
---
IAM Retirees Gain Medicare Supplement
Participants in the IAM Retirees Conference will get a first look at a new Medicare supplemental insurance plan the union negotiated with a private carrier, reports Maria Cordone, who directs the IAM Community Services & Retirees Department. The new benefits will be offered by the Central States Health & Life Co. of Omaha.

"We are excited about this partnership," Cordone said. "We are confident we will have an insurance program in place that will make it easier for members to use this plan."

Additional information will be available after the program is launched at the Retirees Conference later this month, Cordone explained.
---
'Fast Track' Highballs Through House Panel
While public attention remains focused on the war on terrorism, a tightly knit band of Republicans rammed a controversial trade measure through the House Ways and Means Committee on a near-party line vote. The 'fast track' measure may go before the House for a floor vote soon.

Supporters allege the bill contains worker rights and environmental standards, but these additions are little more than window dressing since they do not provide for any means to enforce those rights and standards.

Now is the time to make your voices heard. Call 800-393-1082 and urge your representatives to oppose this job-stealing measure.
---
Community Services/EAP Sessions Postponed
The Community Services/Employment Assistance sessions slated for November have been postponed until February 17-22, 2002 at the Winpisinger Center. The sessions focus on community services and cover the certification process for Employee Assistance Programs (EAP). The majority of the week will be spent with Certified Employee Assistance professionals who will be teaching the program, explained Maria Cordone, Community Services director. For additional information, contact her at 301-967-3433.
---
Women's Conference Clarification
The Women's Conference registration will be held Tuesday, October 23rd from 12 Noon until 5:00 PM, and again on Wednesday, October 24th from 7:00 AM until 9:00 AM at Bally's Hotel in the Pacific Foyer. First Time Attendees Orientation will take place on Tuesday, October 23rd from 5:00 PM to 6:00 PM. The conference will be in full day sessions starting Wednesday.

---