Machinists March on Miami
The IAM arrived in force this week to march alongside thousands of labor allies and human rights activists opposed to the creation of the Free Trade Area of the Americas (FTAA).

"We are here in Miami to call the world's attention to the hypocrisy of trade ministers who refuse to acknowledge the human suffering and social unrest this accord would create," said IAM President Tom Buffenbarger, who was joined in Miami by leaders from the union's seven territories in the U.S. and Canada.

Machinists are no strangers to the harm caused by corporations taking advantage of a deregulated international trade environment.
Thousands of IAM members have lost jobs during the past 3 years as companies moved operations out of the U.S. and Canada to exploit rock bottom wages and horrific working conditions in Mexico and elsewhere.
"Among the consequences of trade scams like NAFTA and the FTAA is the perverse 'competition' among developing nations to attract foreign companies with the lowest wages, the loosest environmental standards and the most violent suppression of labor unions," said Buffenbarger. "Not only are developed countries stripped of their basic industries, but the entire atmosphere becomes one of fierce competition where the worst economic and social conditions are rewarded."
(photo by Bill Burke, Page One Photography)

Sold Out by AARP, the American
Association of Ripped-off Pensioners
Tuesday morning, seniors across America awoke to find that AARP's Executive Director Bill Novelli had sold his soul - and their hopes for an affordable prescription drug benefit - for a little ego gratification. Novelli was quoted in every news story announcing the Republican sponsored compromise. He even got his picture on page A16 of the New York Times.
Bill Novelli's ambition to be a Washington wheeler-dealer had been realized. But at what cost?
By 2006, seniors would pay premiums of $420 per year, plus an annual deductible of $275 just to cover 75 percent of their drug costs up to $2,200. So, out of $2,200 they might spend on drugs, seniors would end up paying out of pocket $1,245 - or 56 percent of the tab. AARP's endorsed drug benefit amounts to $955 per year or $79.58 per month.
Americans with drug bills over $2,200 a year would pay an additional $1,400 before the bill's catastrophic coverage kicked in. So, for seniors who rely on expensive drug treatments to survive, the out of pocket costs would total $2,645 of the first $3,600 in prescription drug bills. Again, AARP's endorsed drug benefit amounts to $955 per year or $79.58 per month.
And yet, AARP spent $100,000 for a full-page ad in The Washington Post this week defending a bill that Senator Charles E. Schumer (NY) has called "a total sellout to the pharmaceutical industry." Even AARP's own ad described the bill as "far from perfect."
Ironically, the newspaper ad ended with a new Bill Novelli inspired logo: AARP - The Power To Make It Better. Tell that to the 35 million members of the American Association of Ripped-off Pensioners.
In fact, go to http://community.aarp.org/rp-health/start to tell Bill Novelli what you really think of his slick deal.
To help stop the phony Medicare bill, click here to send a message to your Senators and Representative (or go to www.goiam.org , click on Action Alerts and Advocacy and then "Tell Congress to Stop the Phony Medicare Drug Plan").


Maytag Blasted at Miami Worker Forum
There were no punches pulled when trade battered workers from North and South America stood up to tell it like it is at the Workers' Forum, a key AFL-CIO event during the week-long protest against the establishment of the FTAA.
"Maytag committed the premeditated murder of a community when it decided to abandon the U.S. and move to Mexico," said Dave Bevard, IAM Local 2063 President representing 1,600 Maytag workers in Galesburg, IL. "The same scenario is happening all over America."
Speaker after speaker at the forum told how NAFTA created the conditions for corporations to move their operations from the U.S. to Mexico where workers are paid as little as $6.50 a day - poverty level wages even by Mexican standards. "Working conditions in Reynosa are like slavery," said Francisca Acuna Hernandez, who works in the Mexican Maquiladora region where Maytag is moving its refrigerator production.
"NAFTA promised to improve conditions in Mexico and create jobs in the U.S.," said Bevard. "Instead, it failed on every level. Now the FTAA seeks to expand this nightmare into thirty-four countries."

Bush Administration Officials
Slam Airline Pension Plan Relief
While labor fights to preserve airline employee pensions, members of President Bush's Cabinet oppose our efforts to keep airline pension plans solvent. "The IAM and other unions are working with Congress to keep airline pension funds secure. It is criminal that the Bush Administration opposes our efforts," said Transportation GVP Robert Roach, Jr. "Airline employees are working to save America's transportation system. Instead of helping, the Bush Administration has taken every opportunity to force our members to make additional sacrifices."
The biggest threat to airline pension plans are the Deficit Reduction Contribution (DRC) rules that require higher levels of pension funding than some airlines can afford in the short term. The IAM is supporting a proposal in Congress that would temporarily relax the DRC rules to allow airlines to meet their funding requirements.


NBC Nightly News Special Features
IAM "Wall of Shame"
NBC Nightly News with Tom Brokaw will air a segment on Monday, November 24, 2003 featuring IAM Local 831 in Cedar Rapids, IA. The story will highlight Local 831's "Wall of Shame" poster that displays the names of 1,007 members of the local who have lost their jobs since George W. Bush took office.
Several reporters covering political events in Iowa have done stories featuring the Wall.
IAM District 6 Business Representative Joe Ironside came up with the idea after listening to political speeches in Iowa. "These are real people with real families and the politicians crisscrossing Iowa seeking our votes need to understand the effects failed economic and trade policies have had on our members," said Ironside.


No Age Limit at FTAA Protests
One glance at any of the FTAA protests in Miami this week reveals the issue cuts across age, gender and political demographics unlike any other.
Among the fiercest opponents of the proposed trade accord are retired union members who recognize the threat it poses to a lifetime of steady progress in worker's wages, pensions and health care.
The Alliance for Retired Americans filled a squadron of buses for a rally near the cordoned off security zone where international trade ministers are huddled behind fences, barricades and battlements.
Despite clusters of riot-ready police on nearly every corner in downtown Miami, the labor presence was disciplined and orderly. "We are here to exercise rights and freedoms won by generations of union members who went before us," said IP Buffenbarger. "These retirees in particular have looked down their share of gun barrels during their lifetime. They are not about to be silenced or intimidated by anyone."

PBS Program to Spotlight Job Loss From NAFTA
On Friday, November 21, 2003, at 9 P.M. on PBS (check local listings), "A Question of Fairness," a special edition of NOW with Bill Moyers, analyzes how the politics of the privileged is jeopardizing America's economic future. The program traces the roots of the growing economic inequality in the U.S. and illustrates the sometimes forgotten human toll of government policies that favor corporations over individuals.
The 60-minute broadcast looks at NAFTA's role in the impending extinction of a cherished American way of life and documents the story of a once-thriving Pennsylvania mill town and the hardworking residents plunged into the desperate ranks of the working poor.

To find your local PBS station and air times, visit: http://www.pbs.org/now/sched.html

---
Past iMail | Your Email | Visit www.goiam.org | Print Version | Sign-Up for iMail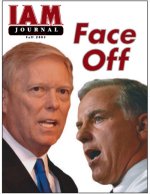 Two candidates came to Cincinnati to vie for the IAM's endorsement for President in 2004. Only one came away with the prize. Read all about it in the online version of The IAM Journal.
---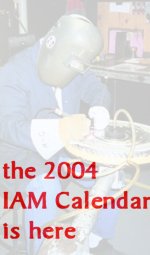 . . . and it's time to order your copy. This years calendar is filled with the winners of the annual IAM photograohy contest. Plus, for every calendar sold, the IAM will donate one dollar to the Guide Dogs of America. Last year, calendar sales earned $25, 000 for the GDA. Click here to download a calendar order form. Print it our on your home computer and mail it back to the IAM.
---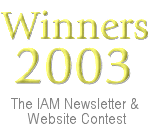 Once each year an independent panel of judges decide which locals and districts publish the best newsletters and best websites. Check out the winners.

---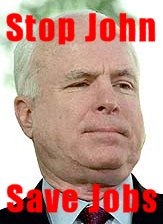 Senator John McCain (R-AZ) is back flying combat missions. This time, however, he seeks to shoot down the proposed lease of Boeing 767 tankers by the US Air Force. And he is using every weapon at his disposal to chalk up another kill. Help stop John McCain and save North American jobs.

---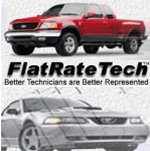 FlatRateTech is an organization "created for and by Ford and Lincoln Mercury service technicians solely to speak as one loud voice rather than 50,000 smaller voices," according to their website http://flatratetech.com. The fast-growing site offers forums for Ford customers, technicians and dealers to exchange information.

---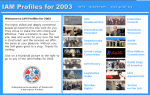 See who works for you, how the IAM is structured, and what services the IAM offers. Go to: IAM profiles for 2003.
---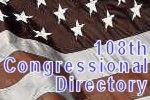 The 108th Congressional Directory . . . get your copy. Send $5 to the MNPL Education Fund, c/o IAMAW, 9000 Machinists Place, Upper Marlboro, MD, 20772.
---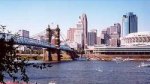 The official site for the 36th Grand Lodge Convention to be held in 2004 in Cincinnati, Ohio is now online. Check it our for convention news, sponsorship offers, and convention gear.