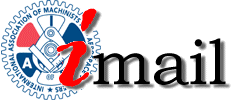 www.goiam.org

Tuesday, December 18, 2001

IAM Supports Moves to Aid TWA Members


Transportation labor is supporting legislation introduced by Senator Christopher ("Kit") Bond (R-MO) to require a neutral third party to determine seniority integration when two airlines merge operations. The amendment, (S. Amdt. 2354) is attached to the House Defense Appropriations Bill (H. Bill 3338) and would protect IAM members at TWA currently facing arbitrary integration into American Airlines' workforce.

"We are thankful for the support in Congress from those who realize the unfairness of the TWA situation," said Robert Roach, Jr., IAM General Vice-President. "More than 20,000 TWA employees are at risk. American Airlines promised fair and equitable treatment of TWA employees as part of the purchase. The unions at American Airlines have yet to provide a fair solution to the issue of seniority integration."

In a related development, the Transport Workers Union (TWU) filed an application with the National Mediation Board (NMB) on December 13, 2001, for a ruling that American Airlines (AA) and TWA, LLC are a single carrier for purposes of representation and collective bargaining.

It is the IAM's position that a single carrier determination covering the mechanics and related and fleet service craft or classes at this time is premature. Both AA and TWA, LLC currently carry separate FAA certifications and have independent maintenance procedures and training programs. The IAM will file a formal position statement with the NMB in response to TWU's application.
---
PA Governor Signs Key Bill at IAM Lodge


Pennsylvania Governor Mark Schweiker came to an IAM union hall near Pittsburgh today to sign legislation that will enable five Pennsylvania agencies to pool resources and speed delivery of worker training and re-employment services.

"We need all the help we can get," said Frank Schifano, president of the Potomac Air Lodge 1976. "Airline workers in the Pittsburgh area were particularly hard hit by layoffs that swept the country after September 11. We're deeply grateful for the Governor's support."

The Moon Township Machinists worked closely with the Pennsylvania Department of Labor and the Governor's office to turn their local lodge into a resource center for workers seeking advice regarding unemployment benefits and training opportunities for possible career changes.

"The legislation signed today sets an example for our representatives in Washington," said Schifano. "We need national legislation that includes extended unemployment benefits and direct assistance in purchasing health insurance for laid off workers and their families."
---
Bush Panel Guts Social Security


President George Bush's scheme to privatize Social Security looks even worse as more analysts take a look at the report issued by his handpicked privatization commission. All three of the panel's recommendations "would reduce traditional Social Security benefits" and all three of the plans fall short of "restoring long-term balance to Social Security," according to the analysis by the Center on Budget and Policy Priorities and the Century Foundation.

Working families would pay a heavy price if the panel has its way, explained Hans Riemer, senior policy advisor for the Institute for America's Future. The panel's proposals "would end Social Security's ability to provide an adequate level of guaranteed protection for America's working families," he said.

For additional information and tips on how you can make your voices heard on this crucial issue, go to www.aflcio.org/socialsecurity/what2do.htm .
---
AFL-CIO Honors Kansas Labor Body


At its recent convention, the AFL-CIO honored the Wichita-Hutchinson Labor Federation of Central Kansas. The federation president, Mark Love, is a business rep for IAM District 70, reports GVP George Hooper. District 70 and numerous IAM local lodges in the area make up a large portion of the federation's affiliates.

The Kansas labor body won a first of its kind Call to Action Award that was given to only two central labor councils across the nation. The federation also took a Union Cities Innovation Award for its role in "building a powerful voice for working people in your community," according to the award citation.

"We are proud of our accomplishments and will continue to be a strong voice for working families in our area," said Love.
---
Signup for iMail, FaxLink to End Dec 31


Another reminder to any locals or districts that have not signed up for iMail, please register by Dec 31. After December 31, FaxLink will complete its planned phase out and be replaced entirely by iMail, a web-based publication.

Almost all locals and districts have already made the switch to iMail. If your local or district has not, log on to www.goiam.org and click on the "I-Mail Signup" button in the lower left corner of the home page. Complete the online form and you will receive iMail automatically via e-mail.
---

Comments, suggestions, or story items?
Contact IAMAW
dgeorgallas@iamaw.org
301-967-4520