By any measure, the U.S. economy is massive. Like the sea, our economy is swept by cross currents and changed by forces beyond its control. Yet, its sheer size means that those forces – increased productivity, rising unemployment, dropping interest rates, global competition — may only be felt months and often years after they are first sighted. Economic Trends tries to track those forces so IAM members can prepare their families for what lies just over the horizon.
Key Indicators and Data Tools
EPI's Family Budget Calculator measures the income a family needs in order to attain a modest yet adequate standard of living. The budgets estimate community-specific costs for 10 family types (one or two adults with zero to four children) in all counties and metro areas in the United States. Compared with the federal poverty line and the Supplemental Poverty Measure, EPI's family budgets provide a more accurate and complete measure of economic security in America.
The benchmarking is provided by a set of charts that show changes in key indicators of economic health relative to how the indicators would have changed had the economy simply been on autopilot. By "autopilot" we mean how the indicators would have changed under a continuation of the trends already underway before the Trump administration took the wheel.  
CEPRs analysis of government economic data releases (CPI, Jobs, GDP, etc.) Data Bytes. Graphic representations of data by CEPR researchers on important economic issues  Graphic Economics.  Compare home ownership vs. rental costs and convert federal budget numbers into per capita or percentage total Online Calculators. CeprDATA.org provides consistent, user-friendly versions of the Current Population Survey (CPS), American Community Survey (ACS), Survey of Income and Program Participation (SIPP), and other datasets used at CEPR available to all interested policy researchers and academic CeprDATA.org.
CEPR's Blue Collar Jobs Tracker (Blue Collar Jobs) provides an opportunity to  take a look at the path of job growth in four major blue-collar industries: manufacturing, mining, construction, and logging.  Each month, CEPR update this site with the latest Bureau of Labor Statistics state level jobs data so that you can follow job growth in these industries.
Subsidy Tracker  is the first national search engine for economic development subsidies and other forms of government financial assistance to business. Violation Tracker is the first national search engine on corporate misconduct. It covers banking, consumer protection, false claims, environmental, wage & hour, unfair labor practice, health, safety, employment discrimination, price-fixing, bribery and other cases initiated by 43 federal regulatory agencies and the Justice Department since 2000; in all, 300,000 civil and criminal cases with total penalties of more than $394 billion. Other types of violations will be added later. 
The Federal Reserve Bank of Atlanta produces several sets of interactive charts and data visualizations focused on a variety of national and regional economic conditions, such as the labor market, housing and real estate, inflation, and small business. Each of these charts allows our users to explore the data sets over time and export them in a variety of formats.
National Economic Indicators is updated weekly and includes detailed graphs of the latest data on the national economy. This is part of the information gathered by the Richmond Fed and presented during policy discussions and meetings with our board of directors.  
U.S. Economy in a Snapshot, produced by the Research Function of the New York Fed, is designed to provide a tight yet comprehensive overview of current economic and financial developments. The monthly charts and commentary on a broad range of topics that include labor and financial markets, the behavior of consumers and firms, and the global economy. 
Relevant Topics Impacting the IAM
Labor Market and Quality Jobs
Employment of production and nonsupervisory employees (a good measure for rank and file workers) showed that private sector added 274,000 jobs compared to 110,000 jobs in December. Average hourly earnings for private sector production and nonsupervisory employees increased by $0.09, $23.05 in December compared to $22.96 in November, while year to year annual wage growth rose by $0.74 or 3.3%. Overall wage increases for production and nonsupervisory workers in the manufacturing sector increased from $21.76 in November to $21.80 in December, an increase of $0.04 or 0.2%. Year over year wages increased by 2.8% or $0.59.
Employment of production and nonsupervisory employees (a good measure for rank and file workers) showed that private sector added 222,000 jobs compared to 105,498 jobs in August. Interestingly, average hourly earnings for private sector production and nonsupervisory employees increased by $0.07, $22.89 in October compared to $22.82 in September, while year to-year annual wage growth rose by $0.71 or 3.2%.
President Trump's tax law lavishes tax cuts on corporations and the wealthy, while stacking the deck against working families across the country. In addition to permanently lowering the corporate tax rate to levels not seen since the 1930s, the new law offers many companies a sweetener: they can reduce their tax liability even more by moving operations and jobs overseas.
Real average hourly earnings for all employees increased 0.3 percent from August to September, seasonally adjusted, the U.S. Bureau of Labor Statistics reported. This result stems from a 0.3 percent increase in average hourly earnings combined with a 0.1 percent increase in the Consumer Price Index for All Urban Consumers (CPI-U). Real average hourly earnings increased 0.5 percent, seasonally adjusted, from September 2017 to September 2018.
The unemployment rate in the US declined to 3.7 percent in September of 2018 from 3.9 percent in each of the previous two months and below market expectations of 3.8 percent. In key industries the unemployment rate varies.
Employment of production and nonsupervisory employees (a good measure for rank and file workers) showed that private sector added 105,498 jobs compared to 105,459 jobs in July. Interestingly, average hourly earnings for private sector production and nonsupervisory employees decreased by -$0.06, from $22.64 in June to $22.58 in August, while annual wage growth rose by $0.62 or 2.8%.
The American public has long supported organized labor, starting with Gallup's earliest measure, taken in 1936 at the dawn of the U.S. labor movement. In fact, support for unions was relatively high across the first three decades of measurement, averaging 68% from 1936 to 1967. During this period, approval never dropped below 61%, and twice — both times in the 1950s — it stretched to 75%.
According to the United States Bureau of Labor Statistics, the U.S. employment rate fell to 3.9 percent in July 2018 from 4.0 in June 2018. This rate matched market expectations. Non-farm payrolls in the United States increased by 157 thousand jobs in July 2018 which was below market expectations of 190 thousand. The August job number is far below the revised 248 thousand job number for June 2018. Many economist forecast job gains will be average between 100,000 to 125,000 in the future.
The July 2018 Consumer Price Index (CPI) inflation figures rose to 2.9 percent from a year ago, with the CPI rising by 0.2 percent from June. The annual inflation rate is below market expectations of 3 percent.  The core CPI (which excludes food and energy) has risen by 2.4 percent, while a core index that excludes shelter has risen by just 1.5 percent. According to Federal Reserve of New York median inflation expectation at both the one- and three-year year forecast is predicted to remain unchanged at 3 percent.
The idea of a job guarantee (JG) policy has been vaulted to prominence in the context of several recent endorsements of the idea (or variants thereof) by a number of likely contenders for the 2020 Democratic nomination (including Senators Elizabeth Warren, Kirsten Gillibrand, Bernie Sanders, and Cory Booker).1 Recently, I coauthored a report that presented a JG proposal along with estimates of the economic impact of the program over a 10-year horizon (Wray et al. 2018). However, several other variants have been proposed and/or endorsed. This policy note seeks to establish some common ground among the major JG plans and provides an initial response to critics.
Public Service Employment: A Path to Full Employment
Despite headline-grabbing reports of a healthy US labor market, millions of Americans remain unemployed and underemployed. It is a problem that plagues our economy in good times and in bad—there are never enough jobs available for all who want to work. The problem is most acute for women, youths, blacks, and Latinos, although research also finds a persistent lack of employment for large numbers of working-age men. This report asks a set of big questions: What if we sought to eliminate involuntary unemployment across all demographic groups and geographic regions, by directly creating jobs in the communities where they are needed through a federally funded Public Service Employment program? How could such a radical transformation of the labor market be implemented? What would it cost, and what would it mean for the US economy?
Its's not just monopoly and monopsony
How market power has affected American wages
Economists have started to identify concentration in both labor and product markets as a potential threat to living standards and wages of typical American families. Concentration in product markets (a limited number of sellers) is generally labeled monopoly power while concentration in labor markets (a limited number of employers—or buyers of labor) is generally labeled as monopsony power. This focus on market power in the form of market concentration represents a welcome and overdue shift. For too long, many researchers tried to explain troubling trends in American workers' wages with textbook models of perfectly competitive labor markets. Specifically, this long research effort claimed that rising wage inequality and slow wage growth for typical workers was the result of economic influences (such as new technologies) that "shift" demand and supply curves for labor in a competitive model. This approach has decisively failed.1 Given this, any new research effort that introduces market power is an important step in the right direction.
Better Training and Better Jobs
High-quality workforce training can help workers get good jobs, improve the efficiency of businesses, and boost productivity in the economy. Unfortunately, the United States supports too little workforce training, and the training it does support too often fails to lead to good jobs or boost productivity. Government policy is not currently up to the challenge, and neither businesses nor workers can solve these problems on their own. For this reason, a new kind of policy is necessary to ensure that training improves the productivity of the workforce and leads to high-quality jobs.
Can low-wage workers find better jobs?
There is growing concern over rising economic inequality, the decline of the middle class, and a polarization of the U.S. workforce. This study examines the extent to which low-wage workers in the United States transition to better jobs, and explores the factors associated with such a move up the job ladder. Using data covering the expansion following the Great Recession (2011-17) and focusing on short-term labor market transitions, we find that around 70 percent of low-wage workers stayed in the same job, 11 percent exited the labor force, 7 percent became unemployed, and 6 percent switched to a different low-wage job. Troublingly, just slightly more than 5 percent of low-wage workers found a better job within a 12-month period. Study results point to the importance of educational attainment in helping low-wage workers move up the job ladder. More
Globalization and Trade
Manufacturing Surveys
Pension Retirement & Security Issue
Many state retirement systems are on an unsustainable course, coming up short on their investment targets and having failed to set aside enough money to fund the pension promises made to public employees. Even as contributions from taxpayers over the past decade doubled as a share of state revenue, the total still fell short of what is needed to improve the funding situation.
Workplace retirement plans (Defined Contribution and Defined Benefits) help workers save for retirement conveniently, consistently, and automatically. But retirement account offer rates are steadily declining. Between 2001-2003 and 2010-2012, the retirement plan offer rate dropped from 63% to 55%. Article by Teresa Ghilarducci and Joelle Saad-Lessler (SCHWARTZ CENTER FOR ECONOMIC POLICY ANALYSIS – July 2014)
Right to Work (for less)
Economic Trends and Issues Affecting IAM Members Everyday
The number of Americans represented by labor unions has decreased substantially since the 1950s, and a new Pew Research Center survey finds that the decline is seen more negatively than positively by U.S. adults. The survey also finds that 55% of Americans have a favorable impression of unions, with about as many (53%) viewing business corporations favorably.
An increase in average life expectancy for individuals in the United States is a positive development, but also requires more planning and saving to support longer retirements. At the same time, as life expectancy has not increased uniformly across all income groups, proposed actions to address the effects of longevity on programs and plan sponsors may impact lower-income and higher-income individuals differently.
Today, many Americans rely on savings in 401(k)-type accounts to supplement Social Security in retirement. This is a pronounced shift from a few decades ago, when many retirees could count on predictable, constant streams of income from traditional pensions. This chart book assesses the impact of the shift from pensions to individual savings by examining disparities in retirement preparedness and outcomes by income, race, ethnicity, education, gender, and marital status.
The U.S. population is aging and so are its debts. This post looks at how debt is changing as baby boomers reach retirement age and millennials find their footing.
The U.S. middle class is stuck in a rut: The U.S. Census Bureau recently revealed that real median household income failed to grow between 2013 and 2014—the fifth consecutive year in which it either shrank or did not grow. Despite six years of economic growth, the share of prime-age workers with a job fell, and real median household income did not grow past its 2000 level during that expansion. One of the primary reasons for anemic middle-class income growth in both post-2001 recoveries is a retreat in business investment, which has remained well below its historic trend. This is especially perplexing because corporate profits are robust and borrowing costs are historically low…
This report gives a brief description of the Cadillac tax. It discusses the legislative origins of the tax and provides an analysis of the revenue effects of the tax. It then analyzes health insurance premium data to provide insights into what share of health insurance plans could exceed the Cadillac tax threshold and how the threshold could affect more health plans over time. This report also analyzes the Cadillac tax using standard economic criteria of efficiency, equity, and administrative simplicity.
Wages have been stagnant for a generation despite sizable increases in overall productivity, incomes, and wealth. For instance, our nation's output of goods and services per hour worked (productivity, net of depreciation) grew 64 percent from 1979 to 2014, while the inflation-adjusted hourly wage of the typical worker rose by just 6 percent. The single largest factor suppressing wage growth for middle-wage workers has been the erosion of collective bargaining.
The consequences of growing retirement savings shortfalls could be severe for both American families and the national economy, as a large share of households may be forced to significantly reduce consumption in retirement and will have to rely heavily on their families, charities, and the government for help to make ends meet. Rather than staying in control of their economic lives, millions of Americans may be forced to muddle through their final years partially dependent on others for financial support and to accept a standard of living significantly below that which they had envisioned.
The authors uncover evidence that union members are more satisfied with their lives than those who are not members and that the substantive effect of union membership on life satisfaction rivals other common predictors of quality of life. Moreover, the authors find that union membership boosts life satisfaction across demographic groups regardless if someone is rich or poor, male or female, young or old, or has a high or low level of education. These results suggest that organized labor in the United States can have significant implications for the quality of life that citizens experience.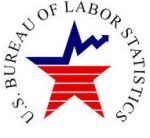 Economic Facts and Figures: Monthly stats on employment, earnings, trade, prices and more. (DOL, BLS)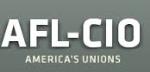 AFL-CIO General Press Releases on Current Topics: More from the AFL-CIO Press Room
AFL-CIO Executive Paywatch 2016: Check out what the Top 1 Percent is making and how you compare.



 The Effect of Rising Inequality on Social Security by Rebecca Vallas, Christian E. Weller, Rachel West and Jackie Odum – February 10, 2015  The nation's Social Security system has long been a bedrock of economic security, protecting nearly all American workers and their families in case of retirement, disability, or the death of a primary breadwinner. Over the past three decades, however, rising inequality has increasingly threatened the notion of shared economic security.
Report of the Commission on Inclusive Prosperity by the Center for American Progress (1/15) Today, the ability of free-market democracies to deliver widely shared increases in prosperity is in question as never before. For the first time since the Great Depression, many industrial democracies are failing to raise living standards and provide opportunities for social mobility to a large share of their people. This is an economic problem that threatens to become a problem for the political systems of these nations—and for the idea of democracy itself.
Keep Calm and Muddle Through Ignoring the Retirement Crisis Leaves Middle-Class Americans with Little Economic Control in Their Golden Years: Retirement Crisis Report. (August 2014)
How the Government Subsidizes Wealth Inequality: Renowned French economist Thomas Piketty's Capital in the Twenty-First Century thoroughly documents how those at the very top of the income distribution are pulling away from the rest of us. (June 25, 2014)
Unions Make Democracy Work for the Middle Class: A special report from the Center for American Progress Action Funds American Worker Project: How organized labor helps ordinary citizens participate more and have a greater say. (1/2012)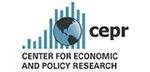 Failing on Two Fronts: The US Labor Market Since 2000 – For almost four decades and by almost all available measures, economic inequality has been increasing in the United States. The long-standing rise in inequality, now joined by an extended period when the economy has been unable to generate jobs for the country's growing population, constitutes a deep failure on two fronts: steeply rising inequality combined with a poor employment performance. This paper argues that a key driver of both of these developments is conscious economic policy, with a particularly important and under-appreciated role for macroeconomic policy. (CEPR, 1/2015)


Special Series: Economic Recovery Watch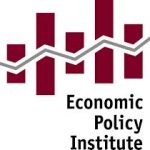 The erosion of collective bargaining has widened the gap between productivity and pay (1/15). Click here to read more on this subject.
Raising the Federal Minimum Wage to $10.10 Would Save Safety Net Programs Billions and Help Ensure Businesses Are Doing Their Fair Share: More than five years have passed since the federal minimum wage was raised to its current level of $7.25 per hour (10/14).
The State of Working America: An ongoing analysis published since 1988 by the Economic Policy Institute. Includes a wide variety of data on family incomes, wages, jobs, unemployment, wealth, and poverty that allow for a clear, unbiased understanding of the economy's effect on the living standards of working Americans.
Raising America's Pay – 2014 Report: Why It's Our Central Economic Policy Challenge: This report is the first in a series from Raising America's Pay, a multiyear research and public education initiative of the Economic Policy Institute to make wage growth an urgent national policy priority. Raising America's Pay identifies broad-based wage growth as the central economic challenge of our time—essential to alleviating inequality, expanding the middle class, reducing poverty, generating shared prosperity, and sustaining economic growth. epi.org/pay (EPI, 6/4/2014)
The Top 1 Percent's Share of Income from Wealth Has Been Rising for Decades: Economic Snapshot on Inequality and Poverty. Article by Josh Bivens (EPI, 4/23/2014)
CEO Pay in 2012 Was Extraordinarily High Relative to Typical Workers and Other High Earners (EPI, 6/2013)



The Congressional Budget Office
The Joint Economic Committee of The United States Congres
The U.S. Government Accountability Office
The U.S. Department of the Treasury
Additional Publications with Reports, Articles and Helpful Information by Topic
Economic Blogs
Economic Trends and Forecasts