Gross Domestic Product (GDP)
Real GDP (a measure of economic growth) has increased consistently since 2000, growing from $70 billion to $110 billion by 2017.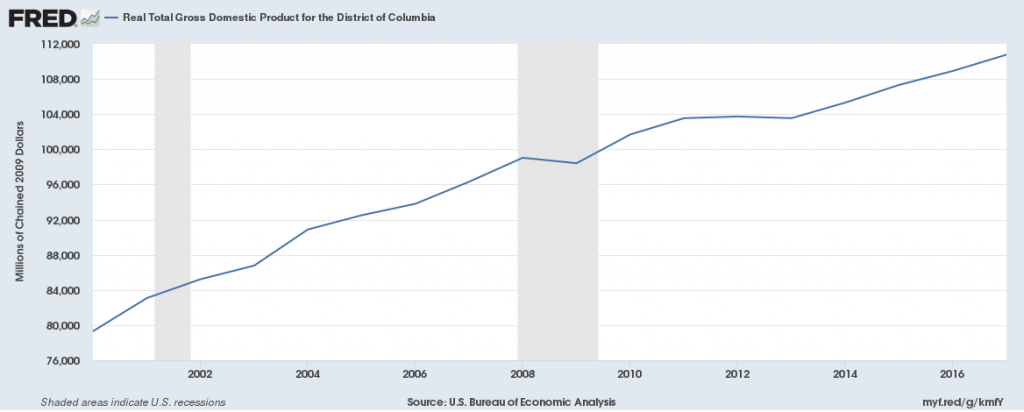 Jobs
From 2017 to 2018, the private sector has added 10,000 jobs.
Private-sector employers have added 95,000 jobs since February 2010. Average hourly wages have been increasing since 2009, rising from $31/hr to $42.50/hr by 2018.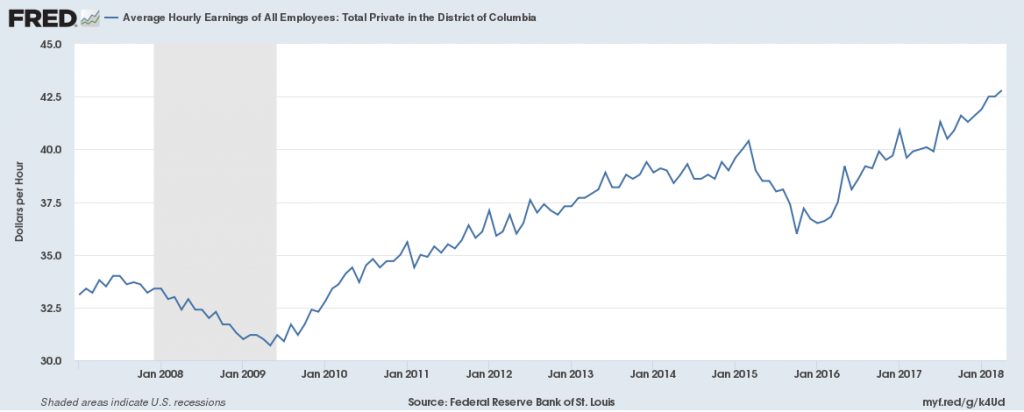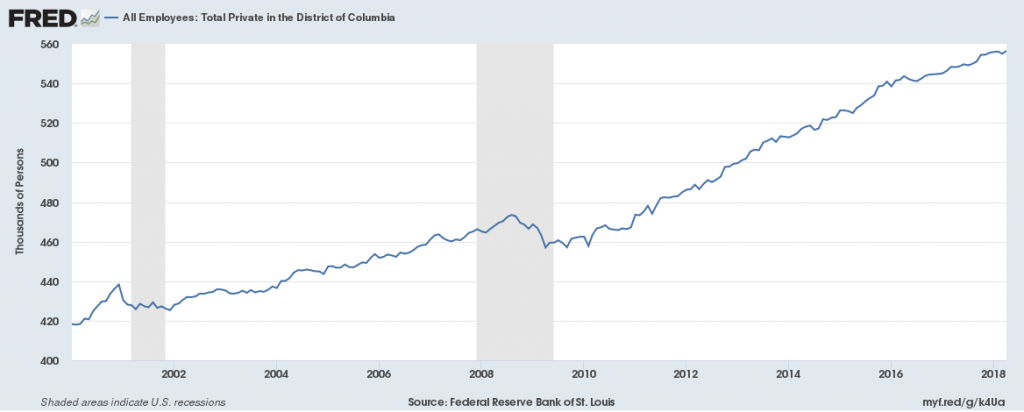 Manufacturing employment has declined since 2000 from a high of 3,800 to 1,250 jobs in 2017. Wages in this sector were $27.43/hr in 2018.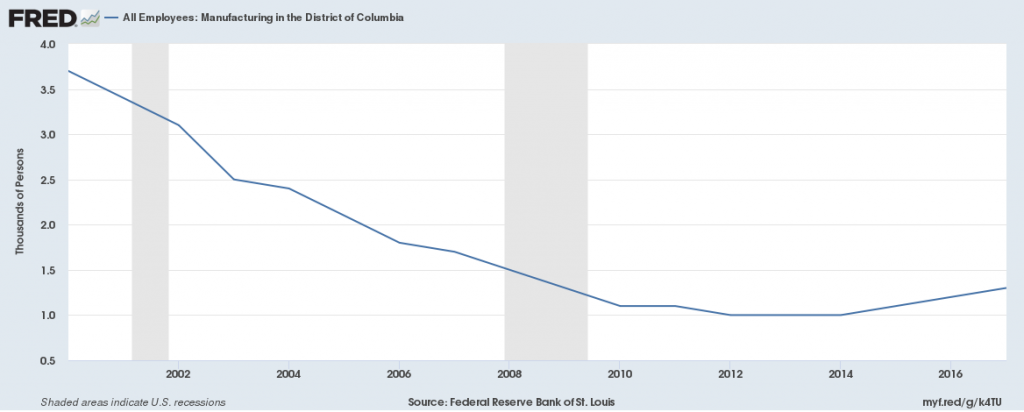 Trade, Transportation and Warehousing employment has increased steadily since 2010, exceeding pre-recession highs. There were 34,500 jobs in this sector in 2018, up from the 2010 low of 26,000 and above pre-recession levels, showing growth in this sector. The average hourly wage of Transportation and Material Moving Occupations was $22.08/hr in 2017.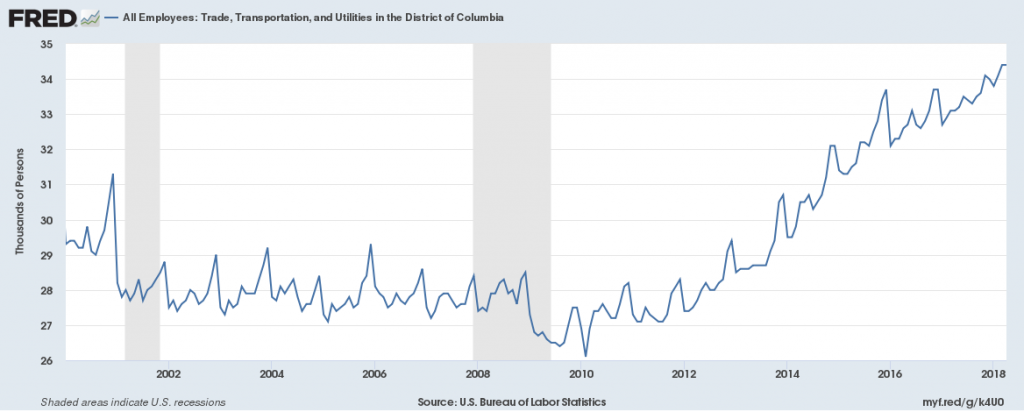 Unemployment
The unemployment rate in was 5.6% in 2018, down from 6% in 2017.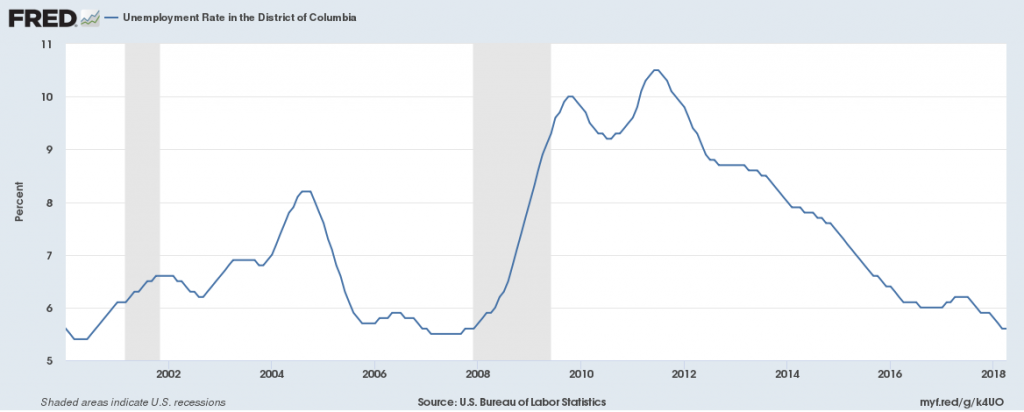 Housing
The Consumer Price Index for Housing has steadily increased since 2000, going from 110 to 170 by 2017, showing an increase in the cost of housing.