The IAM Executive Council
R. Thomas Buffenbarger
International President

Warren Mart
General Secretary-Treasurer

Dave Ritchie
GVP Canada

Robert Roach, Jr.
GVP Transportation

Lynn Tucker
GVP Eastern Territory

Robert Martinez
GVP Southern Territory

Richard Michalski
GVP Headquarters
Philip J. Gruber
GVP Midwest Territory
Gary Allen
GVP Western Territory



» Home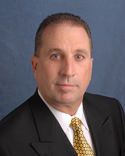 Philip J. Gruber
General Vice President - Midwest Territory

Brother Gruber has been a member of the Machinists Union since his initiation into Local Lodge 688 in October 1972. He became a Journeyman Tool & Die Maker in the spring of 1976. He served as Steward, Chief Steward, Treasurer and the President of Lodge 688. He was elected as delegate to the St. Louis Labor Council, Missouri State Council of Machinists and Tool & Die Conference.
In 1976 he taught the Apprenticeship Program for Belleville Area College, and in 1977, he taught the Apprenticeship Program for Lewis and Clark College. In 1978 Brother Gruber helped rewrite and update the Apprenticeship Program still being used today.
He served as Secretary-Treasurer, then President of the District 9/PAC and Missouri State Council of Machinists, Secretary-Treasurer of the Midwest States Conference of Machinists and National Tool and Die Conference. He also served as Chairman of District 9 Joint Apprenticeship Committee. He was a member of the National Planning Committee, the IAMAW Law Committee, the Board of Directors of United Way of St. Louis, and still serves on the Board of Directors for Guide Dogs of America. Brother Gruber has been a Delegate to every Grand Lodge Convention since 1980.
In 1984, he was selected by the International Association of Machinists and Aerospace Workers to travel to Japan to study and compare the culture of the Asian workforce and their labor organizations to the American system.
In 1987, Brother Gruber joined the staff of District Lodge 9 in St. Louis, Missouri as a Business Representative. In 1996, was appointed to the position of Assistant Directing Business Representative, and subsequently became the Directing Business Representative on January 1, 2003.
On January 1, 2004, was appointed Administrative Assistant to Midwest Territory General Vice President James E. Brown, and on July 1, 2006 succeeded GVP Brown as the General Vice President of the Midwest Territory. Phil and Jean have two daughters and one son, and currently reside in Plainfield, Illinois.