New IAMAW Retired Member Benefit
IAM-Humana Medicare Advantage Plan Resource and Information Page
Medicare-Eligible IAM Retiree Group Plan                                           
We are excited to announce that Employee Benefit Systems (EBS) and TLC Insurance Group, working with Humana, have developed a new Group Medicare Advantage plan with prescription drug coverage that will be available to all IAMAW Medicare-eligible retirees, their spouses, surviving spouses, and Medicare-eligible dependents.
The new exclusive Passive Preferred Provider Organization (PPO) Group Medicare Advantage plan is rich in benefits and has nationwide coverage. This means you can see any doctor and receive any treatment at facilities that accept traditional Medicare and will bill Humana. In-network and out-of-network benefits are identical.
—
Learn more about this NEW Exclusive IAM-Retiree Benefit!

The International Association of Machinists and Aerospace Workers (IAMAW) has partnered with Humana to create a new Group Medicare Advantage plan just for you.
If you have any questions regarding this exclusive IAM-Retiree Medicare Advantage Plan or if you would like to enroll, please contact us.
Call 1‐800‐833-2411 Monday – Friday 8:00 a.m. – 8:00 p.m. ET, to speak with one of our Humana representatives.
Learn More!
Click to Play - Click to Stop
Review the Humana FAQ's
Extra Benefits & Resources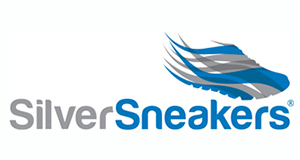 A total health and physical activity program included in your plan at no extra cost.
www.silversneakers.com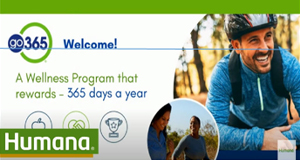 A wellness and rewards program just for Humana members, included in your plan at no extra cost.
Go365.com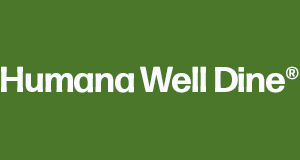 After your overnight inpatient stay in a hospital or skilled nursing facility, you're eligible for 10 nutritious meals delivered to your door at no additional cost to you.
Humana Well Dine meal plans*
www.humana.com/well-dine
*Not available in all markets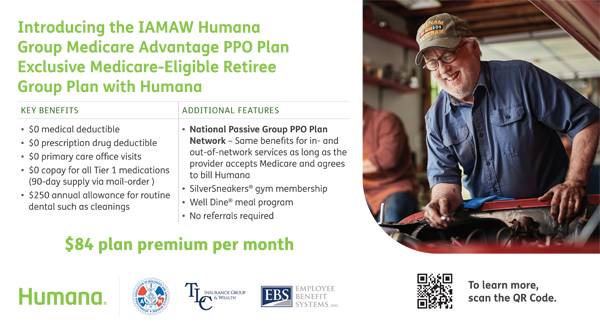 Humana Postcard in English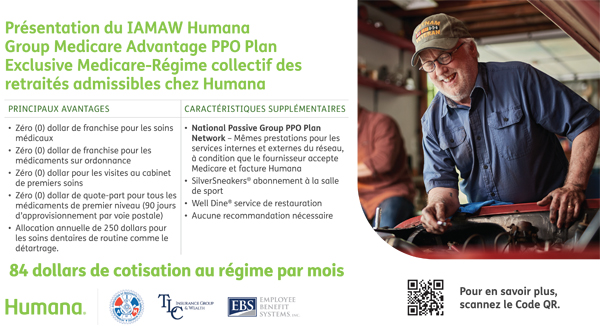 Humana Postcard in French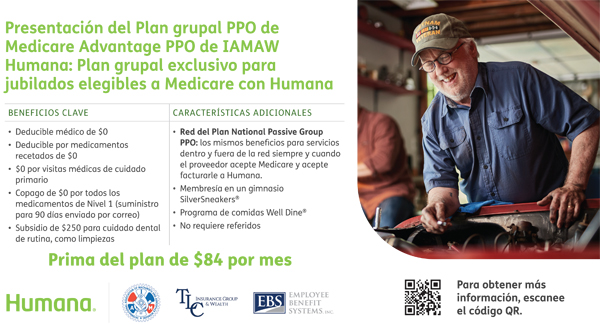 Humana Postcard in Spanish
Medicare Resource and Information Center 
Click to Play - Click to Stop
Please note:
Your union wants you to be aware that these benefits exist and that they may be helpful to you. Your union, however, is not party to any agreement entered into by you and Employee Benefit Systems, TLC Insurance Group or Humana and is not responsible in any way for the operation or administration of any plans.